Achieving success in business, is closely linked to having an efficient and well-structured marketing strategy that allows us to attract customers interested in our products and services in order to boost sales.
In other words, if you want to increase sales and improve your company's results, it is essential to design a well-defined lead capture strategy that provides quality contacts to your database and ensures a higher return on investment.
If you want to know more about lead generation, we invite you to continue reading this article.
A lead is a user who accesses our website and voluntarily leaves their data on a form.
At that moment, the user is not anonymous anymore and becomes part of our database, becoming a potential customer to be tracked.
Once we get the lead, our goal will be to move it forward through the conversion funnel to become a customer, but let's start from the beginning.
What is a recruitment lead?
What is a recruitment lead or lead generation?
The recruitment lead is the process by which we implement a series of actions or strategies aimed to increasing the number of contacts interested in our products and services.
This way, we will be able to nurture our database of potential customers, publicize our brand and increase the possibilities to boost sales and revenues.
Contrary to what you might think, increasing the number of leads in your database does not necessarily require large investments in time or money. There are several techniques that you might take into account to reach your goal without substantial resources.
In this post, we will concentrate our attention on the different methods and strategies that will help you focus your web for lead generation.
How to design and optimize a website to boost the recruiting leads
In the middle of the digital age, it is indisputable that having an online presence is fundamental for your business but having a corporate website that only talks about your company, your achievements, or the qualities of your products and services is not enough, specially if you want to attract traffic and turn leads into customers.
Optimizing your site for lead generation, requires knowing the factors that will help you achieve two fundamental objectives: attracting traffic and improving conversion.
Read on to learn about the best practices you should implement to design and optimize your web for recruitment leads.
Tips to attract traffic to your website and improve conversion
The moment a visitor comes to your website, you must make an effort to attract their attention, make them feel comfortable and retain them.
Here are the 8 essential points to increase visits, optimize user experience (UX) and improve conversion on your website.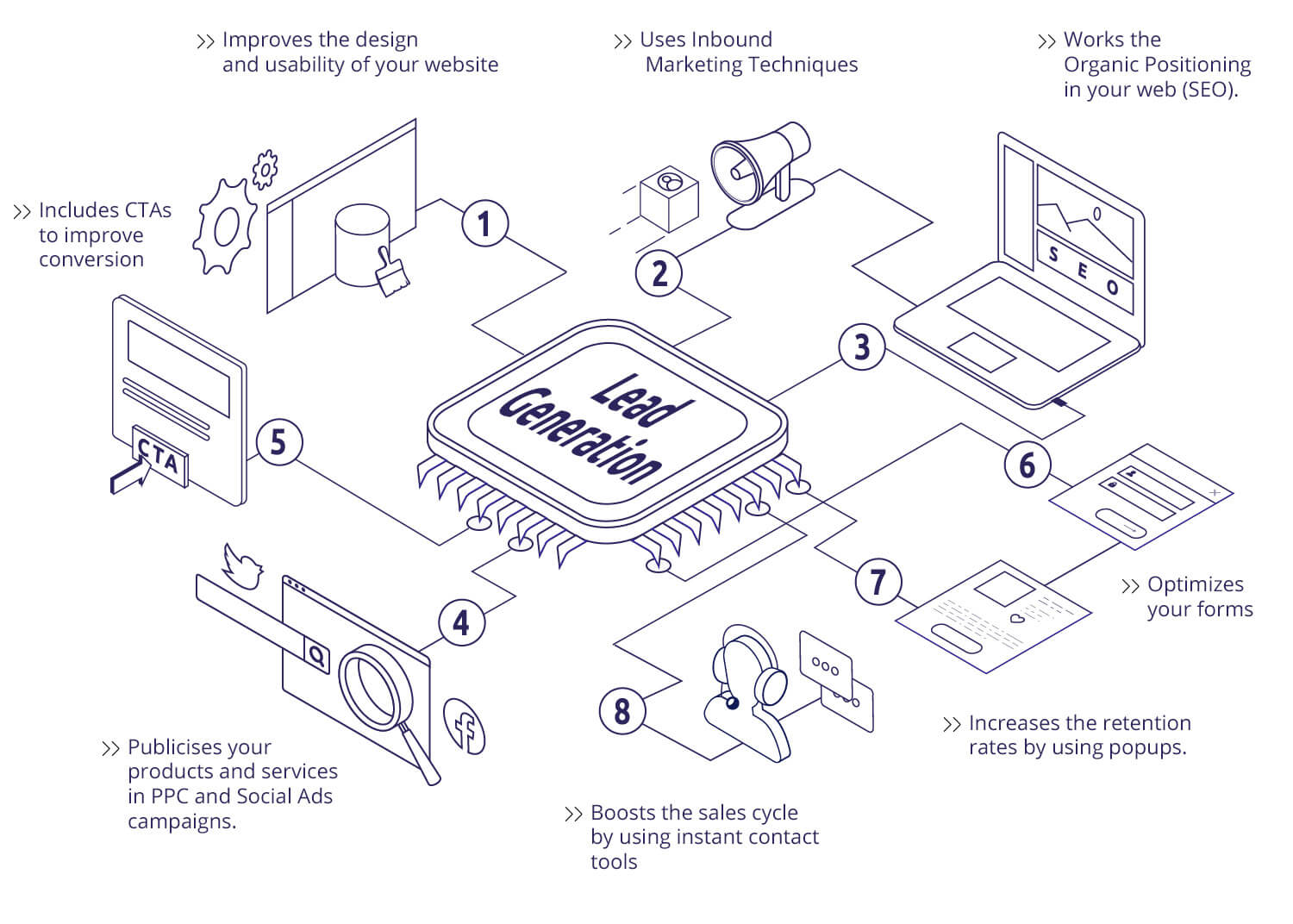 1. Improve the design and usability of your website
An unintuitive website makes it difficult to navigate and reduces the time spent by users, but you can make your visitors feel like home!  just following these simple tips:
– Optimize the loading time and design of your website to make it responsive. A web that takes a long time to load or that doesn't display correctly on all devices, will increase the bounce rate and make you lose positions.
– Insert attractive call to action with eye-catching colours and texts that invites to action.
– As far as possible, avoid scrolling. The user should be able to access to relevant information in a visual and simple way.
– Highlight links using a striking colour that makes the identification easier.
– Use internal links which help the user get the content pages referred in your texts.
– Insert tips to make it easier for your visitors to know where they are at any moment so they can easily navigate the web.
2. Use Inbound Marketing Techniques
The Inbound Marketing, is a technique aimed to attract and retain in a natural and non-invasive way by generating attractive and customized content, in order to captivate the user as they move through each of the stages of the conversion funnel collaborating thus in the generation of leads.
When generating content, you must bear in mind that the information reflected must be worthwhile and never be focused on the sale. Must be useful and aim to solve doubts and problems, that is, they must bring some benefit to the user.
In addition, it is important to be creative. We must innovate and include in our strategy different formats to expand information in order to develop interesting topics for the users.
Formats such as infographics, eBook, podcast, images, video, webinars or tutorials are perfect to generate engagement, improve your brand image, strengthen the relationship with your users and generate sales in the medium- term.
Finally, if you want the effort you have dedicated to generate content is rewarded, it is essential to promote them through different channels. Blog, newsletters, social media or email marketing campaigns are different options to consider.
3. Work the Search Engine Optimization (SEO)
Organic positioning or SEO, is the set of practices you can and should implement to get your website well ranked on Google and other search engines.
An effective web positioning is essential to increase the lead recruitment. Improving the visibility of your website will not only attract more traffic, but will also generate trust among users and increase conversion and sales opportunities.
Here are some tips to help you optimize your site with SEO:
– Generate quality content, rich in keywords. But be careful including too many keywords and their synonyms or variants as they penalize when it comes to positioning.
– Pay attention to goals, all your articles must have an optimized title and description.
The "title" must contain the keyword and the sooner it appears, the better! You can also use symbols or capital letters to create a visual impact that draws the user's attention. In addition, including your company name will help you generate branding.
In the "description", try to include the relevant keyword and, if possible, a variant. It is important to respect the maximum pixels allowed, so avoid writing descriptions too long and when generating the text, try to attract the curiosity of the user, inviting them to click and access the web.
– Structure your texts, using titles and subtitles (H1, H2 and H3 tags) to indicate which parts of the text are the most important.
– Use optimized and properly tagged images and videos to attract the attention of both users and Google.
– Create friendly URLs. Avoid using articles, prepositions, numbers or symbols to make it easier to understand; make sure they're not too long and similar to your titles and include the relevant keyword to help Google to index your site properly.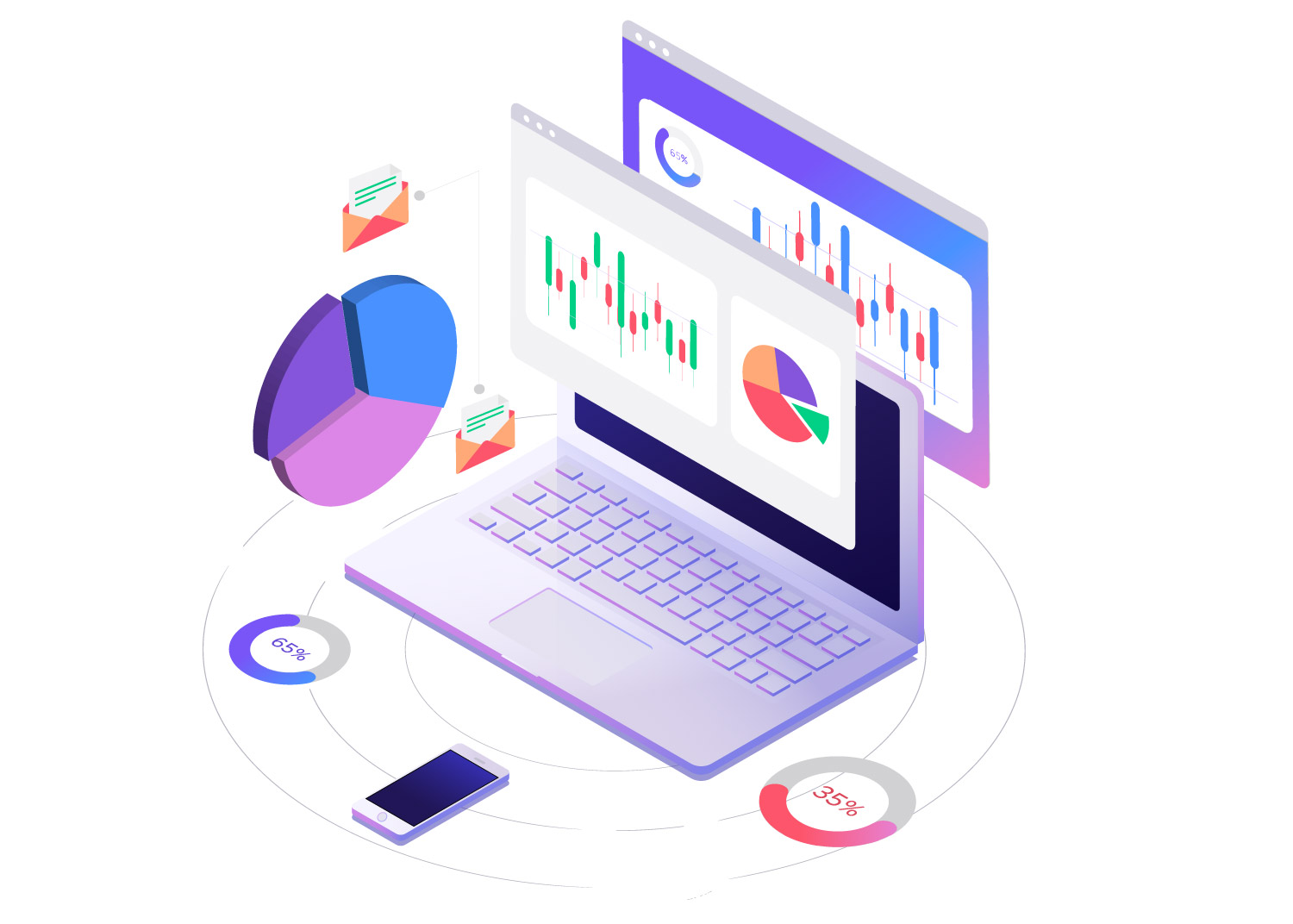 4. Promote your products and services in PPC and Social Ads campaigns
PPC (Pay per click) campaigns are ads where announcers pay for every click made on them.
They are an excellent option to boost your brand, create targeted audiences or gain visibility when you still don't have organic traffic and need to promote your products and services.
We provide you with some key aspects to start a successful advertising campaign:
– Structure your campaigns with ads groups and ads to improve the efficiency. This way, it will be much easier to monitor the campaigns in order to optimize or pause what is needed.
– Decide the type of campaign that best suits your interests. Search campaigns focus on the user's demands or display campaigns focus on creating branding based on advertising impacts.
– Study the keywords, to optimize your campaigns by selecting the right keywords and properly write the texts of your ads.
– Optimize the landing pages. Take care of your website and your landing pages so that, once the user decides that your ad interests him, they can land in a site to retain and convince him.
– Use retargeting to promote the memory, boost conversion, and increase CTR. Retargeting campaigns are perfect to impact undecided users who have previously interacted with your brand.
– Promote your content with Social Ads. Social media advertisings are optimal to promote your content and attract qualified traffic to your site, as it allows you to generate interaction between users and your business, helping you create a community around your brand.
5. Include CTAs to improve conversion
Including a call to action on the web, social media blog, or email marketing campaigns, will help you boost the recruitment leads.
CTAs should be eye-catching, with bright colours, and short & concise texts, oriented to what we want (buy, download, register, view, contact …). The call to action must motivate the user to leave their data in return.
Extensive and complex forms that need to field an infinite dozen of unnecessary fields become a barrier for users. If you want your visitors to willing leave their data, you must simplify the process by requesting only and exclusively the essential information.
Insert your forms in highlighted locations so they are visible and easy for your visitors to access without scrolling.
7. Increase user retention through pop-ups
Using pop-ups in a smart and non-invasive way at key moments such as inactivity or abandonment situations, will significantly increase the user retention and their subsequent conversion.
The contents of your pop-ups should bring value and arouse curiosity and urgency on the users to be effective and promote the generation of leads.
8. Boost the sales cycle with instant contact tools
Tools such as, click to call, video chat o live chat,provide excellent results when it comes to boosting sales since they facilitate an instant contact between the user and your contact centre.
Attending to your contacts at the right time will increase your business opportunities and the satisfaction of your customers because, instead of leaving their data and waiting for answers to their queries, they will be able to instantly contact an agent to solve their doubts and problems.
Providing your users with a visible phone from anywhere on the web, is also effective. In addition, monitoring the converted lead by the phone channel is pretty easy thanks to the Call Tracking tool.
In short, spending time in optimizing and improving the user experience, the contents and your website positioning, will help you increase visits and your popularity.
If you follow these tips to recruiting leads from the web, we are pretty sure that you'll see results in short but, if you need any help, please do not hesitate to contact us.
In Webphone you will find the required experience and tools to help you.
What are ou waiting for? Call us!