The present situation is marked by the variety and the high competition among companies, making the Customer Experience (CX) the focus of attention as they have realized that keeping customers satisfied and loyal is a decisive factor for the survival of brands.
About 85% of customers losses are related to bad experiences, so success for any business is about delivering exceptional customer experiences. To achieve this, businesses must stop focusing all their efforts on improving or refining their products and adopt a consumer-centric mindset.
In this article, we will explain why having a well-crafted customer experience strategy can have a direct impact on your business results and help you increase customer satisfaction and boost sales.
But let's start from the beginning. What is the customer experience?
What is the customer experience?
We can define the customer experience as the set of interactions and contact between the customer and a company and their perception at the end of that interaction.
It is a process that goes beyond the simple acquisition of a good or service, as it encompasses all those moments in which the customer has experiences or relationships with a brand, before, during and after the purchase or hiring of a product.
Companies will have a greater or lesser competitive advantage, depending on their ability to deliver good experiences to their customers. The better the experience, the more likely it is to drive lead generation, increase the user retention and boost the sales.
Now that you know what the Customer Experience is, we explain to you which are the fundamental points you must work on in order to provide a better experience to your customers.
Tips to improve the customer experience
Customers expect you to identify with them in order to meet their needs from the very first moment and with every interaction they have with your brand.
As we have already seen, the Customer Experience is a vital element in improving brand perception, generating commitment, and building long-term relationships.
If you want to stand out from the competition and satisfy your customers, but you don't know where to start… Follow these tips to manage and improve the customer experience!
#1. Get to know your customers
Knowing your perfect customer in detail: their thoughts, expectations, emotions or feelings, will consequently increase your chances of generating trust around your brand.
If you want to offer successful customer experiences, it is fundamental to understand what motivates the buyer when purchasing your products or services. Once you understand that, you can begin to design your Customer's Journey defining each of the phases they will go through and what you will offer at every step, depending on the emotions and reactions you want to provoke in them.
#2. Evaluate the points of contact
The different points of contact between customer and company throughout the Customer Journey are closely related to the process of brand building, as they determine the perception of the customer regarding the brand.
Today's customers choose brands they can interact with to convey their opinions, concerns or desires in a simple quick and effective way. When these interactions are not successful, the points of contact will be neutral or negative.
The monitoring and continuous evaluation of your touchpoints will allow you to know their effectiveness to establish quality contact points oriented towards the needs of your customers.
#3. Allow your customers to express themselves
Take advantage of all your available channels to let your customers express themselves so you will hear about their complaints and suggestions at any time. This will make them feel inside the process and will give you the opportunity to detect possible problems in your strategy.
Listen to what they say about your brand on social media and reduce the response time to any query as much as possible.
Always be willing to offer help. Providing direct contact tools on your website, such as a chat , a click to call button or even your company's telephone number in a clearly visible place, will help you to resolve the doubts and concerns of users just when they need it.
Another great option to find out about your customers opinion, is the email. You can send satisfaction surveys or ask them to rate the experience rewarding their participation so that they feel valued.
Make it easy for your customers, avoid long and tedious registration forms, complicated purchasing processes, long waiting times, or any other interaction that is frustrating and unnecessary.
The processes must always be agile and simple to carry out in order to avoid the customer's frustration before closing the purchase and give up.
Remember that not all customers are similar, so it is also important to offer different alternatives (types of delivery, return policies, payment methods, financing option, contact channels, devices, etc.) so that each one can carry out the purchase process according to their preferences, needs and characteristics.
Your company's staff is an essential part when it comes to offer the service your customers expect from your brand.
All members of your team should feel involved in the design and implementation of the customer journey map. Listening to them will help you detect any problems in the processes and make them feel valued and empowered, which it is translated into empathy regarding your brand and a better experience for your customers.
#6. Keep the relationship with your clients
Once the purchase is closed, a new stage begins. The customer has chosen you, so you must show them that their choice was the right one, so they will keep on trusting your brand. To do this, it is essential to meet the delivery deadlines and expectations of the product.
From here, do your best to maintain the relationship, find out their level of satisfaction and encourage them to share their experience.
Via e-mail, you can offer complementary products to the ones purchased and keep them informed about promotions and discounts; provide interesting content in social networks, blogs and newsletters, or send them a discount coupon on their birthday. These are some examples of actions you can consider to attract their attention again.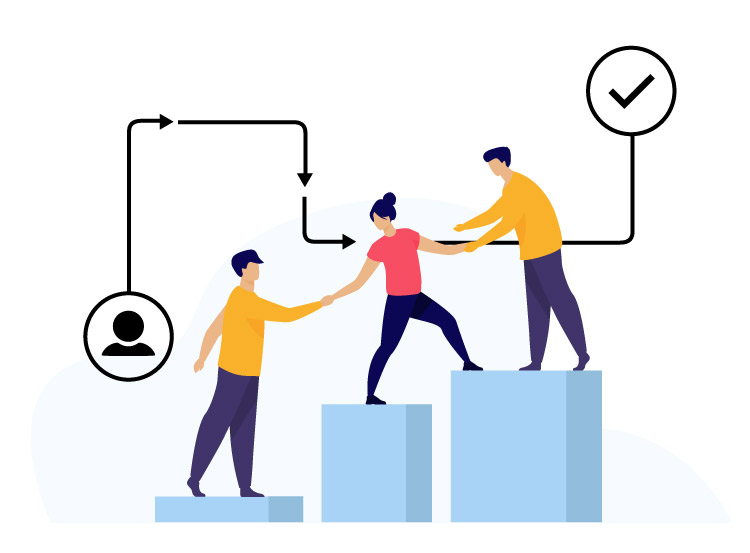 Why is that important to offer outstanding customer experiences?
The customer experience has become a distinct element, to stand out in a scenario where competition among companies is increasing and brands must face more and better informed buyers who demand positive and successful experiences.
If we have not convinced you yet, here are the main advantages that a well-managed customer experience will bring to your company:
1- Competitive highlights
Focusing your strategy on the customer and targeting your efforts on offering a service that exceeds consumer expectations will play in your favor when it comes to differentiating yourself and standing out in the market.
2-Brand perception improvement
The image your business projects is crucial for attracting new customers. The companies that care about providing positive and detailed experiences, they normally improve their brand reputation and attract more and better business opportunities.
3-Get your brand ambassadors
Satisfactory customer experiences will be the best tool to transform your customers into true supporters of your brand. Happy customers will not hesitate to recommend you and share their positive feedback to family and friends.
4-You increase your customers portfolio
As we explained in the previous point, word of mouth and positive feedback are the best publicity when it comes to attract a customer, as they tend to trust the experience transmitted by other users more than the image projected by the brand itself.
5-Increase commitment and customer satisfaction
Customers who obtain quality, customized and pleasant experiences are happy and satisfied with the deal and service received and do not hesitate to trust you again. Satisfactory experiences encourage loyalty and increase resistance to change.
6-Reduce complaints and claims
Offering good experiences will avoid many problems with your customers, which besides from being negative to the image of your company, require a high investment of time and staff to solve them.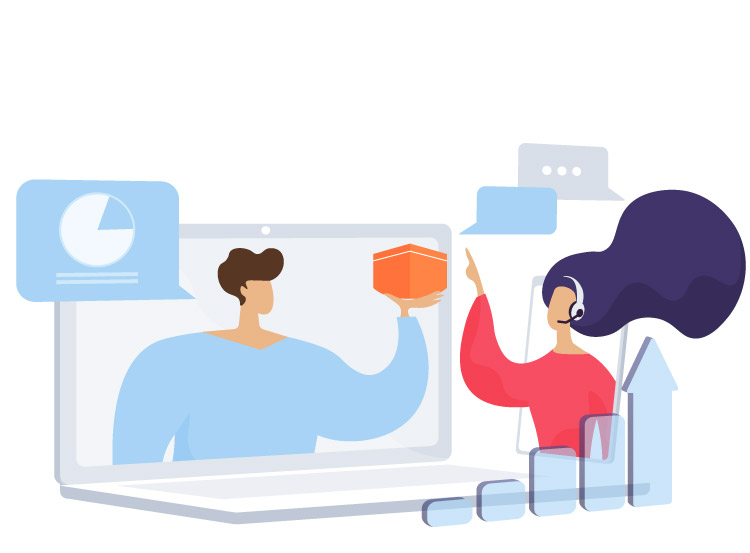 The quality of the product is no longer enough for consumers, so prioritizing the customer experience will always be a great success.
At Webphone, we know that the customer experience is the key to stand out from your competitors, thus we provide you with the required tools to create long-lasting, effective experiences that meet your customers expectations.
Do not wait any longer and follow our advices. Let's talk!