Marketing actions do not finish after launching a campaign; an appropriate monitoring is essential to archive success.
Measuring and analysing your campaigns will help you to calculate the return of your economic investment, knowing if your efforts are producing the expected result. In addition, this will also help you to optimise your marketing strategy obtaining a greater profitability.
For this purpose, there are several options ranging from ad hoc tools developed to meet specific needs, to online tools where Google Analytics stands out as web analytic solution.
If you want to transform data into knowledge and gain intelligence about your business, you are in the right place!
We will explain to you in this post how to correctly measure your campaigns, without die trying.
Why do you must measure your campaigns?
As we mentioned in the previous point, analytic tools such as Google Analytics allows you to measure and study the data from your campaigns helping to access to precious information for your business, such as for example:
– Channels from where the customers arrive.
– Number of clicks and visits received.
– Most visited URLs
– Average visit duration
– Geolocation
– AdWords Campaigns performance
– Conversion percentage
– Users' behaviour while purchasing
– Reasons for abandoning the website.
With this Information, you can draw conclusions about user's behaviour and redefine your target if necessary.
Preventing mistakes and improving decision making is easier when we can count with all the available information so it consequently would be easier to increase the conversion rates and optimize the strategy.
But what does it happen when your customers convert via phone? How can you properly supervise your campaigns when your customers call o request you to call them back?
Call Tracking is the solution to your problems and Webphone Call Tracking the suitable tool to manage your business' telephone leads, as it allows you to seamlessly integrate phone calls and contact forms into your Google Analytics account!
Let us tell you how!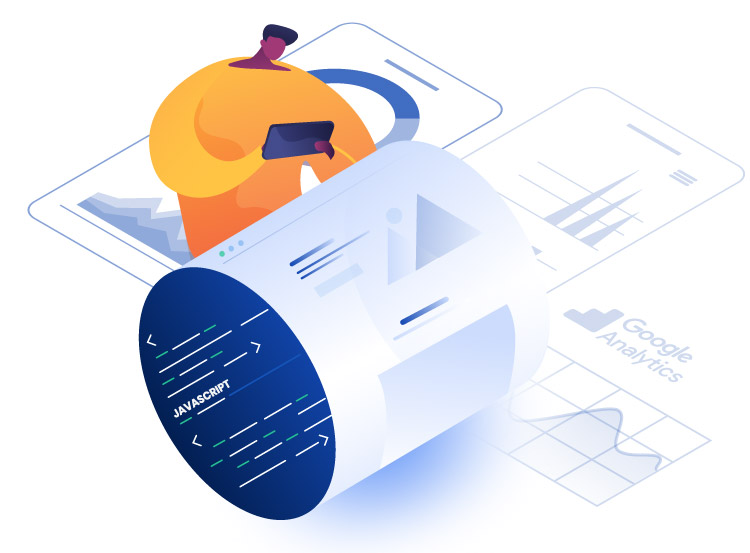 How to measure your campaigns with Webphone
The phone channel is as important as other channels as the users who call or ask to be called have a high conversion rate. However, the results of this channel are not usually measured correctly and, therefore, knowing the real performance of each campaign is complicated.
Webphone allows to monitor the origin of all the calls and transfer to Google Analytics all the information provided. This way you will obtain a clear view and the accurate origin of the phone calls generated without any complication or hassle.
The dynamic numbering grants to assign a unique telephone number for each traffic source. This is introduced to users and allows calls, leads and sales to be measured for that specific source.
These sources include organic research, paid add, social media posts, banners, A/B testing on landing pages or in any other source that will depend on the variety of actions implemented.
On the other hand, the static numbering allows to measure the success of the offline advertisements such as bus shelters, fleets of busses, cars or vans, billboards, radio, tv or newspapers. In short, the static call tracking enables an easy connection between online and offline.
Among all Webphone functionalities, we have multiplatform services and connectors, being Google Analytics the most used by our customers, as it allows to record every phone call received in your business or every form filled to be directly sent to your Google Analytics account, without any costly and complex integrations.
How do we do it? It is as simple as installing a JavaScript code line on your web. Thus, we can detect where your customers come from to show them a specific phone number associated with a traffic source according to the selected attribution system, which is connected to the first visit. In doing so, the same number will be shown, no matter if the user abandons the site and returns later.
Thanks to this phone analytics system, you will have all the relevant information to optimize your campaigns and efficiently measure your ROI in your Google Analytics dashboard. In addition, our connector is compatible with Classic (ga.js) and Universal Analytics (analytics.js).
Webphone integration with Universal Analytics
Using our Universal Analytics integration will allow you to measure in real time the calls and the visitor's interactions with your business. That way you will fully and efficiently take decisions and optimize your marketing strategy.
The integration is easy and quick to set up; you will only need to copy & paste a code into your web, or you could even upload it from GTM (Google Task Manager) as a pixel.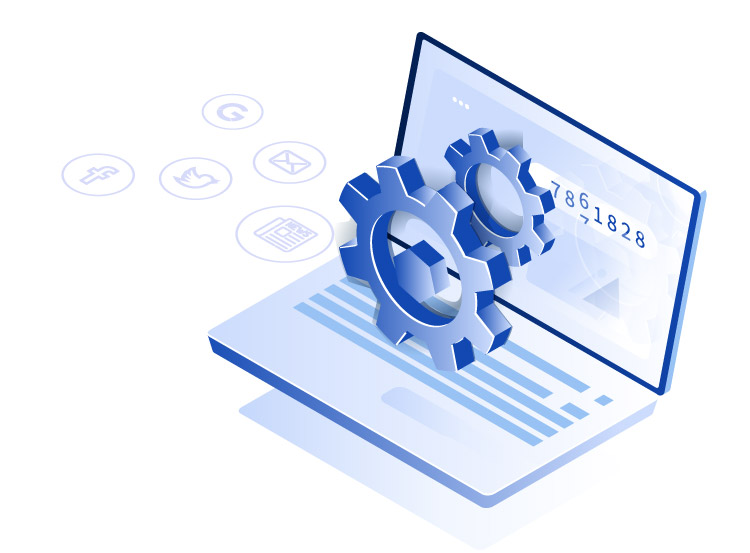 What are the advantages of integrating Webphone with Google Analytics?
The information provided by the analytic call system (Call Tracking), provides a priceless information to your marketing team as it can enhance the control of your campaigns and optimise their performance by expending efforts in those with best results.
Webphone – Google Analytics integration allows to:
• Settle targets for the calls, callmebacks/callmenow and forms.
• Track conversions and targets established.
• Create advanced segments for "callers".
• Use phone calls as another stage in the multichannel conversion funnel.
• Acquire a fundamental view about the behaviour that drives visitors to call.
• Access to Webphone Call Tracking data and other online / offline data.
• Customise the metrics, analyse and tailor reports according to your specific business needs.
• Get a complete picture of the user's pre-call behaviour and its impact on your marketing campaign.
• Generate customised forms with the information obtained (channels, traffic, calls, forms, leads generated and other online and offline data)
PIf you want to know more about the Call Tracking contribution to your strategy, do not miss our post "What is Call Tracking and why is the key to analyse your marketing campaigns"
Integrating a Good Call Tracking service into your marketing strategy, will allow you to intelligently optimize your adds, and increase the effectiveness of your marketing and sales departments.
The Webphone analytics system it is not only easy to integrate in Google Analytics, but also gives you access to virtual numbers from over 100 countries so you can track your customers' interactions wherever they are without any call centers or phone lines at each destination.
In addition, Webphone has a wide range of functionalities that will allow you to effectively manage and centralise communications with your customers and increase sales.
If you have found this reading interesting, please keep on following us. In our next post we will inform you how to measure conversions integrating Webphone with Google Ads
Don't you want to wait? Do not hesitate to call us for any further information!