Make customers loyal to your brand is crucial when you run a business and one of the most effective practices is to improve the customer experience by connecting with your audience through their preferred channels.
Multi-channel communication is the transition that integrates different communication channels with the purpose of getting a closer contact with buyers, thus increasing your chances of providing satisfying experiences connected to your brand.
Phone conversations, email, social media, live chat…
They all serve the purpose of connecting users with businesses, but while some customers prefer the immediacy of a call, others will opt for the convenience and privacy of the email.
Which will consequently be the best communication channel for your business?
While the answer is not simple, we can state that you should not select just one of them.
In this post we will explain what elements you should consider, to make a selective choice between the different channels of communication with customers.
Let's get started!
Why should I offer multiple contact channels to my customers?
The Internet has burst into our lives, completely changing the way we communicate. We started sending emails and little by little, we have become familiar with interacting in real time with family and friends through chats and messaging applications. Our behaviour as consumers has consequently changed, demanding an agile and efficient customer service.
Offering a service that solves the problems and concerns of consumers can therefore be a distinguished element with broad benefits for companies.
Brands have been able to take advantage of the immediacy provided by online media to create closer and direct relationships with their users, offering support through different channels, with one objective: to achieve total customer satisfaction.
If you keep wondering which channels you should implement in your business for your customers to select the one that better fits with their requirements, please keep on reading; below, we will list the pros and cons of the most popular means of contact among consumers.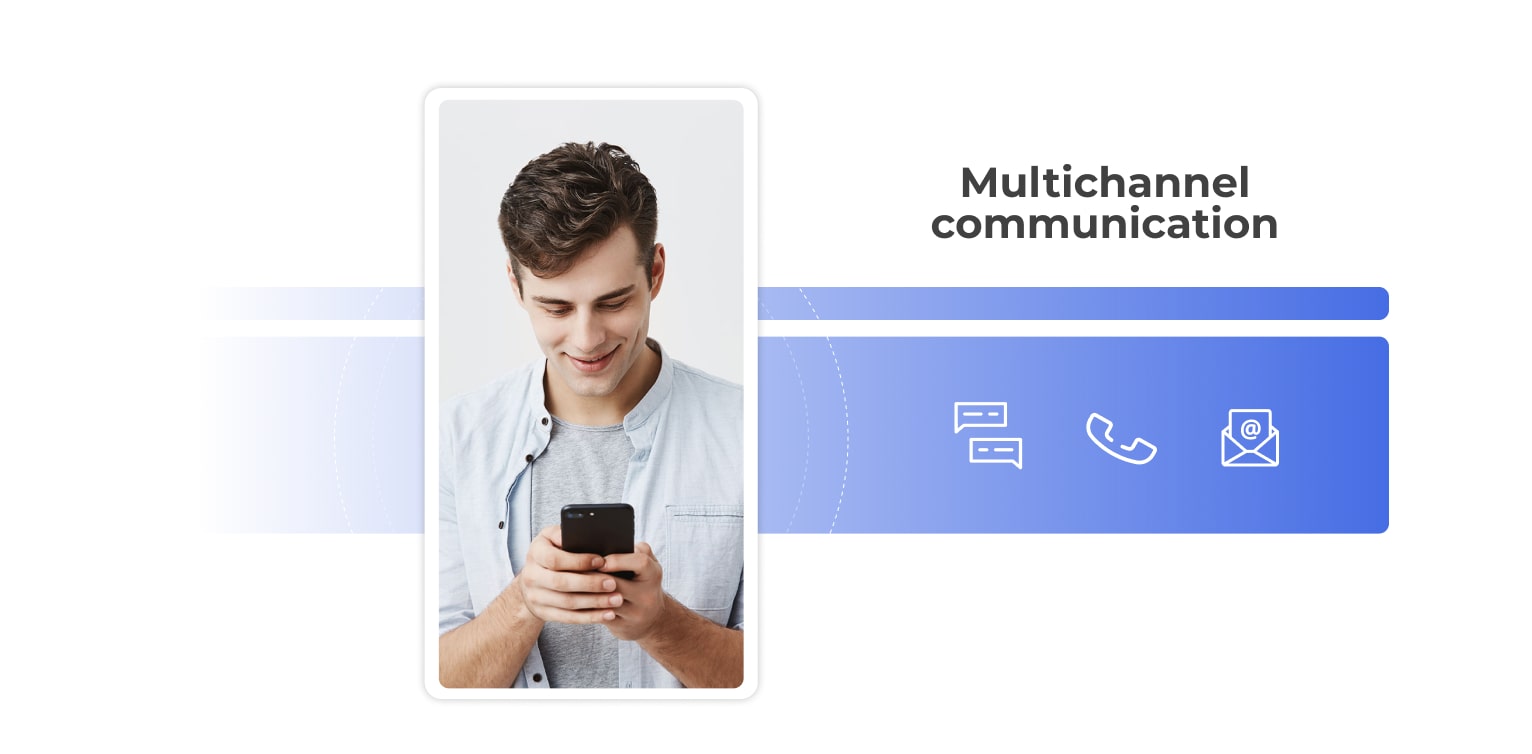 How do you know which customer communication channels are most effective?
In recent years, technology has advanced by leaps and bounds, and it is now possible to make a wide variety of communication channels available to the consumer.
When it comes to selecting the right tools for each business, there is no right or wrong option and although it all depends on your budget and final objectives, it is important to take into consideration several factors:
• Communication situation: Offering technical support is not the same as closing a sale, formalising a reservation, resolving doubts, frequently asked questions or dealing with complaints and claims. Different communication objectives may require different means of contact.
• Target audience: The options to consider among the different communication tools will be very different if your products or services are aimed, for example, at millennials, or, on the contrary, at people with less information or access, as far as connectivity is concerned.
• Multiplicity of platforms: If your channels are correctly managed, you will obtain a better customer service satisfaction rate. There is no point in having multiple channels if we do not have the ability to properly attend them. In this scenario, it will always be desirable to provide the user with fewer contact options, offering efficient management in exchange.
Below you will find a list of the main customer communication tools, complemented with a brief analysis of advantages and disadvantages, to help you make the best decision for your business.
Discover with us the most suitable option for you!
Main communication channels for customer service: Advantages and disadvantages
Communication channels act as a bridge between the company and the customer, therefore, their impact will be reflected not only in sales, but also in the perception that buyers will get from your brand.
Before deciding which channels could be most effective for your business, we suggest you analyse in detail the possible pros and cons your users could probably bump into: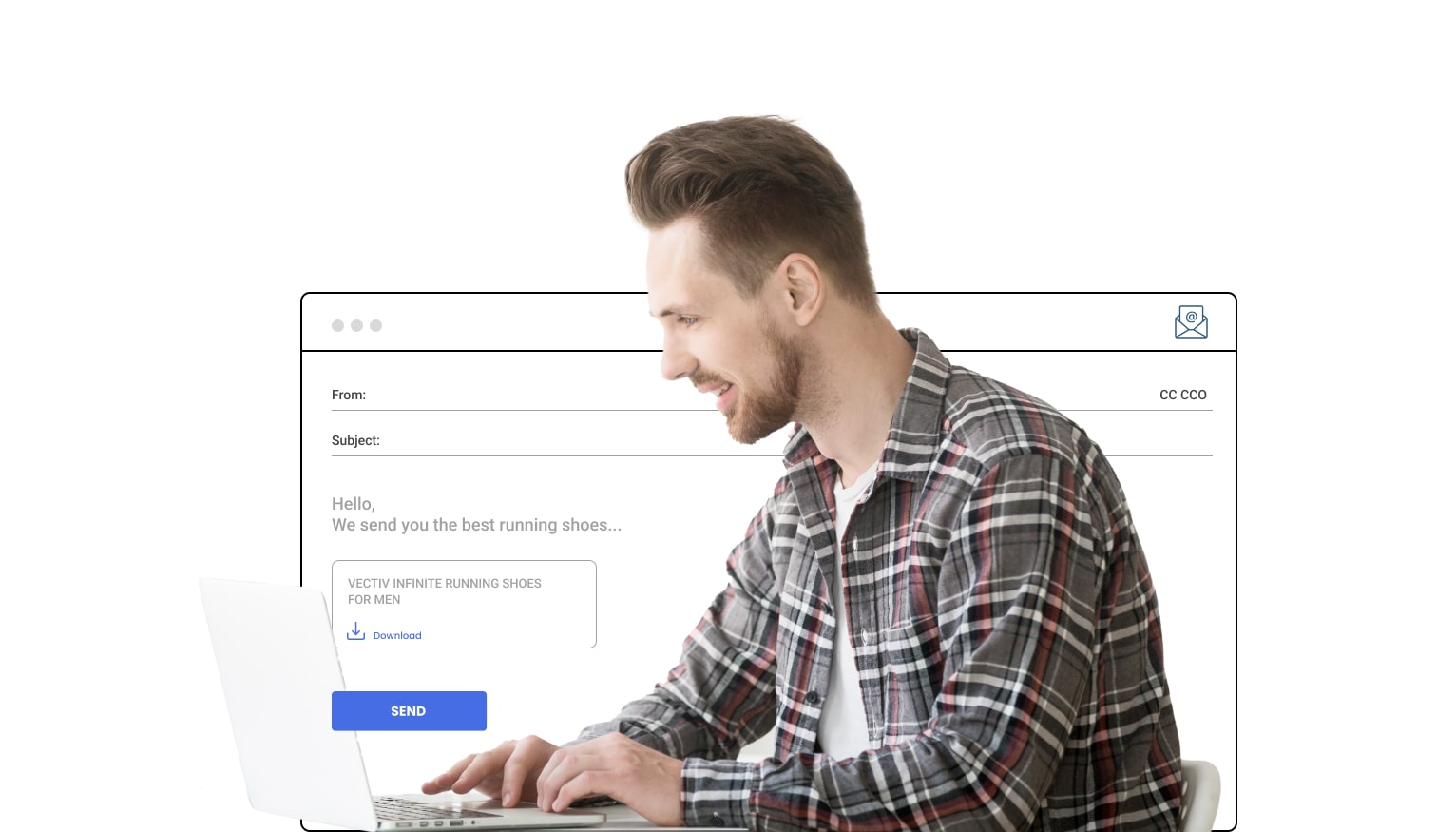 MAIL
Is the e-mail an out-of-time communication channel? Definitely not.
Email is undoubtedly a fundamental mean of contact for a customer, as it is optimal for those users who cannot invest time in a live conversation, giving them control over the pace of communication. However, compared to other channels it is slower, with both agents and customers often waiting days for a response.
+ Allows a written record of the communication to be kept
+ Accessible to international clients
+ Allows documentation to be sent instantly
+ Allows for the insertion of CTAs or calls to action
+ Provides more detailed and personalised information
− Can lead to misunderstandings
− Response and resolution times are generally long
− Writing requires a large investment of time
− Requires continuous attention and follow-up
− Does not allow for customer feedback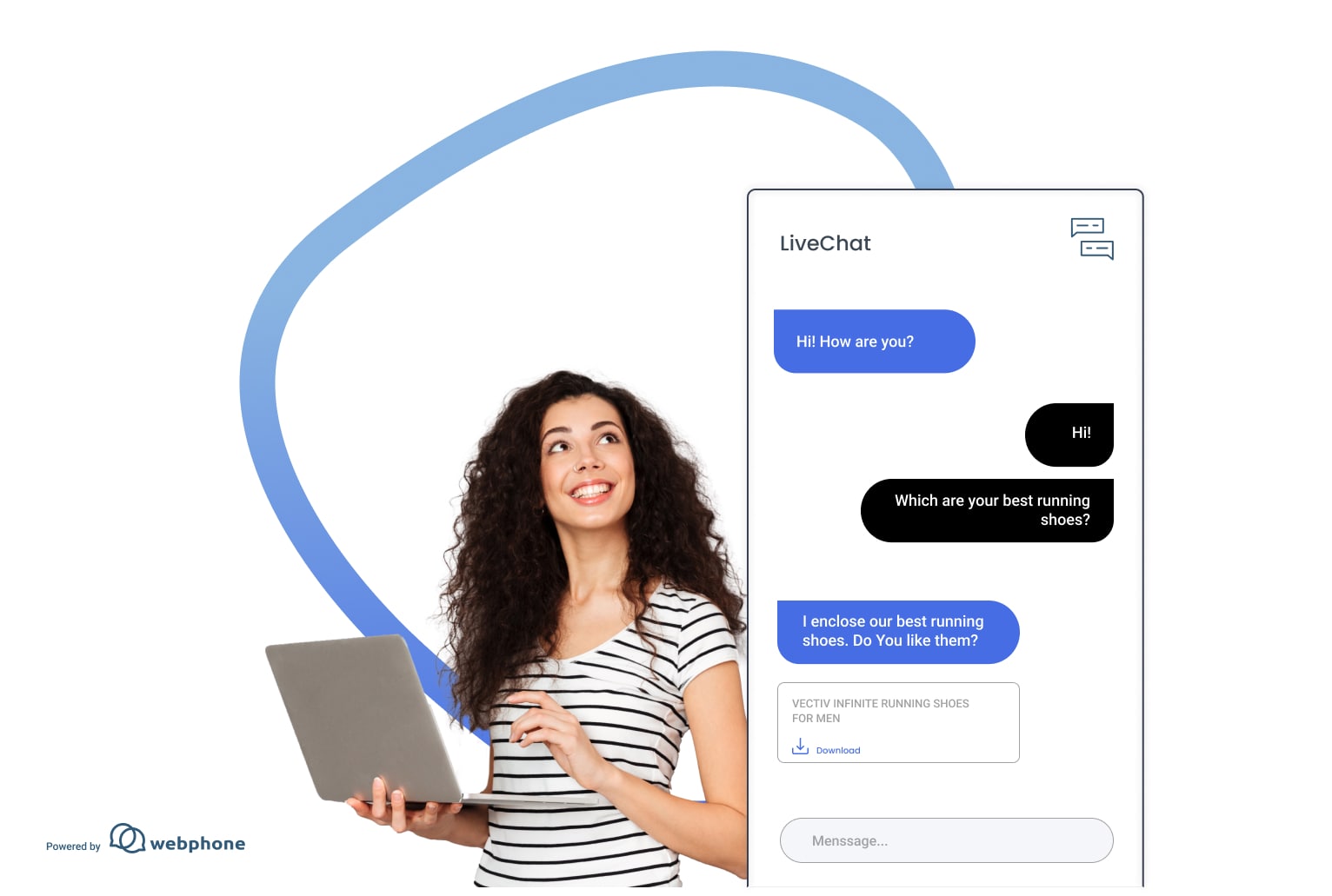 LIVE CHAT
More and more companies are opting for live chat to communicate with their customers, as it is a direct channel that allows quick and personalised support; in addition, the younger generations (millennials and generation Z) seem to prefer text messages to telephone conversations.
On the other hand, as we have commented in previous posts on our blog, when used correctly, it considerably increases conversion rates to sales.
+ Provides immediate and personalised contact
+ Reduces abandonment rate
+ Allows simultaneous attention to several conversations
− Low popularity among older age groups
− Requires quick and efficient responses
− Does not allow for customer feedback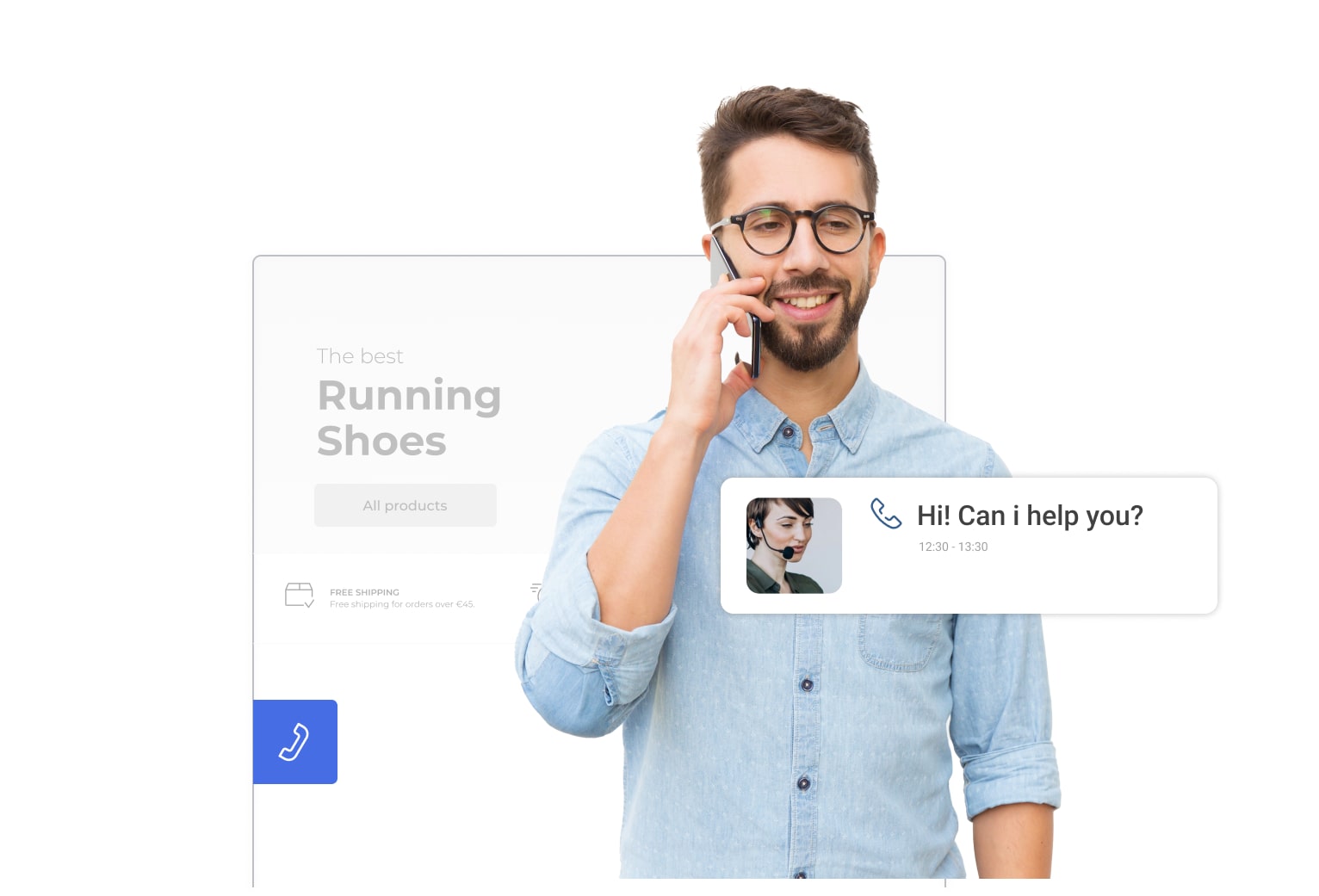 TELEPHONE
Regardless of being one of the most traditional channels, the telephone is already the customer service channel par excellence, and even it is considered an old fashion option, it offers great advantages, as it allows immediate contact and two-way communication, priceless when it comes to efficiently solving a problem.
However, long queues or complex IVRs, can provoke a customer's frustration.
+ Facilitates immediate human connection
+ Causes fewer misunderstandings
+ Improves problem resolution rate
+ Increases customer satisfaction
− Generates queues and waiting times
− Recording of conversations requires equipment
− Prevents simultaneous handling of several conversations
− For certain age groups, calls are problematic
These are just some of the ways that customers use regularly to contact companies, but there are others, such as FAQs, blogs, forums, social networks or contact forms, to mention some.
You should keep in mind that providing different contact channels will have many advantages for your business, but also some disadvantages.
You will initially see how your customer satisfaction improves and your sales opportunities increase, but, on the other hand, properly serving the channels to meet the user's expectations will require considerable effort.
Multichannel communication offers a wide range of possibilities, and no matter which channels you offer, you will always achieve your fundamental goal: connecting with your customers.
But offering multichannel service goes far beyond having a mere presence in different media.
Choosing the right channels is crucial and to succeed in that mission we must: analyse the behaviour of the users, having the suitable equipment, and always select those technological solutions adapted to our business.
At Webphone we are experts in communication. We can advise you on different contact solutions to offer the positive experience your customers deserve, obtaining this way great advantages for your business.