The digital world in which we are immersed offers undoubtedly multiple advantages, but we cannot deny that it also entails certain dangers.
We everyday share our data with different apps or websites; processes like online purchases, ordering food or calling a taxi, force us to reveal personal information and in this regard, having to provide a phone number is one of the main concerns of consumers.
The phone number is used to verify many aspects of people's life (bank account access, emails, healthcare apps, social media profiles, shopping platforms, etc). In addition, customers don't want to be barrage with countless calls after a transaction or any marketing action. Protecting the customer privacy is consequently a security measure and a strategic opportunity for those companies looking for building trust among their audience.
If you are wondering how to communicate quickly and efficiently with your customers and respect their privacy…
You are in the right place!
In this article we will explain what the call masking is, advantages for your business and when to use masked numbers to obtain benefits.
Don't miss out!
What is the Call Masking?
Those companies in the pursuit of tranquillity for their customers, resort to number masking to provide anonymity, security, and privacy.
zstrong>Call masking is a technological solution that allows contact between companies and customers using a temporary number as a mediator that is no longer available once the communication has been completed.
In other words, the call masking uses proxy telephone numbers, so both parties don't have to disclose their numbers. This way the misuse of personal data is avoided and conversations outside the platform once the call is ended are not possible.
If you're thinking that number masking might not be necessary for you, here you will find why your company and your customers need it.
Read on, please!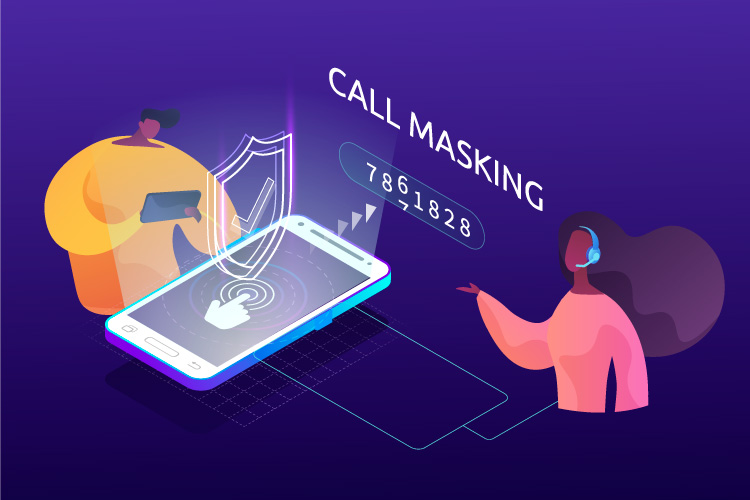 How can the call masking be useful for your business?
Regardless the sector, trust between companies and customers turns to be essential to enhance brand equity and take advantage of the competitors.
Besides customers loyalty, here are the main benefits you'll gain with a call masking:
#1. Privacy and security is guaranteed in all your communications
Masking your business calls allows both sales agents and customers to communicate without exposing their phone numbers, providing anonymity and security for both parties.
#2. Monitor your customers interactions
Call masking solutions prevent the misuse of information by banning any transaction from outside the platform without your supervision, protecting this way your interests.
#3. Enhance customer experience
Number masking allows you to offer an improved experience to your customers, making them feel secure as their information remains protected.
#4. Track all your calls
Call Masking tools enable to monitor and analyse all your conversations, using call reports, valuable when it comes to improve your business results.
#5. Gain local presence
Inserting telephone numbers with different prefixes allows you to build trust among the users as they feel more comfortable receiving calls from their own area.
#6. Efficiency boosted
Number masking enables to use the same call identifier for your entire company or select the option to implement different caller ID, which will be routed to the final number depending on the department o agent to handle the call.
#7. Costs reduced
By using a call masking solution, you can optimise your resources by applying the same number for all your communications or settle an international network of local numbers without physical presence in other cities.
Now you know the benefits of the number masking solutions, how about looking at some success stories?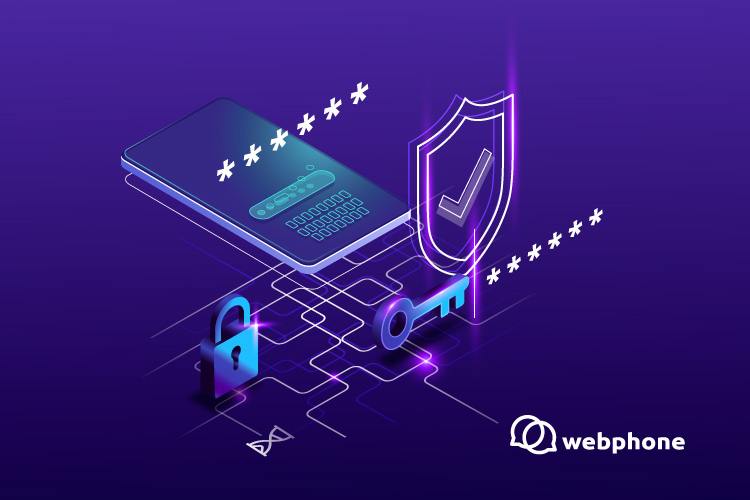 When is the call masking most useful?
The use of the call masking ensures companies' privacy and preserves the commercial interest of any type of business regardless of the size or sector.
Do you want to know how and when to use it?
Here are some frequent uses:
1. Delivery and logistics services
Couriers frequently need to contact the customer during the delivery process; the number masking ensures that the information is not shared between the two parties and helps them to instantly contact, respecting the privacy and avoiding the misuse of confidential data.
2. Transport services / ridesharing
Call masking helps drivers and passenger to call each other to handle a trip, avoiding sharing their real personal numbers.
3. Sales/ Purchases / Ecommerce platforms
Call masking solutions enable an easy interaction between sellers and customers, avoiding the phone harassment once the commercial transaction is completed.
4. Healthcare Services
Call masking allows the privacy between doctors and patients as both contact numbers are hidden.
As you can see, using a call masking Solution not only provide excellent experiences with customers, but also keeps your business communications secure avoiding any possible transaction from outside your trading platform.
Customers nowadays value their privacy and anonymity above anything else and they can identify which companies are respectful of their rights. Therefore, those companies able to offer greater guarantees and transparency regarding the treatment of the personal data will be rewarded by the customers.
As we have seen in this post, the call masking erased the need to share personal contact information; this feature is an optimal solution for businesses that share sensitive data with third parties.
Ensuring secure business communications, will make your customers and prospects more confident when interacting with your company and prevent any unauthorised contact.
If you want to stand out from your competitors and if you wish your brand to be selected by the buyers, do not hesitate, implement a call masking solution with Webphone and offer a distinctive value to your customers