Nowadays, customers are more and more picky and hold them back turns to be very complicated. They are well informed and that is translated into less impulsivity when it comes to buy an item.
Efficient and well structured marketing campaigns is the best option to attract potential customers both on line and offline. For that reason it is essential to carefully analyse the behaviour of users when it comes to measuring and optimizing results.
We can find a lot of solutions on the internet that allows us to discover details such as the number of visitors to our website, the origin of our users or the most visited pages, but how can we measure the outcome of our campaigns when users convert over the phone?.
Call Tracking turns to be the answer to all our needs.
In case you never heard of it, we inform you about what you must know. Keep on reading!.
Call Tracking is presented as an analytical telephone system to measure the impact of those campaigns where customers convert through a phone call, making possible to know the real performance to measure the ROI in an efficient way.
Although most of the products and services available in digital media can be purchased online, many users prefer the telephone to contact when buying or requesting information.
Although most of the products and services available in digital media can be purchased online, many users prefer the telephone to contact when buying or requesting information.
Another hard task is to measure the ROI of our offline / online campaigns without knowing the amount of calls received.
Thanks to the statistics given by the Call Tracking, we will be able to evaluate the useful information for our sales & marketing teams in order to supervise the marketing campaigns and optimize the efficiency, selecting this way those with better outcomes.
You are probably wondering how the call tracking system works. We give you all the details here!.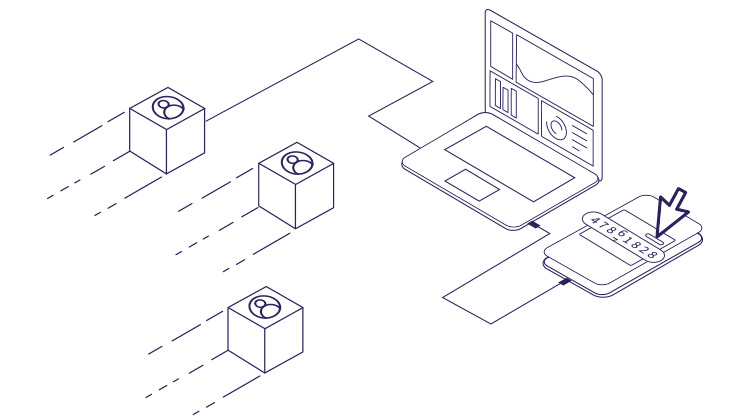 How does Call Tracking work?
The Call Tracking consists of assigning to each marketing channel a phone number that masks and redirects (Call Routing) calls to the original number of your business.
This way, each and every phone call received by your ad campaigns will not only be reported but monitored to get a priceless info in order to optimize your campaigns in real time.
Before tracking your calls, you must take into account that Call Tracking has a subdivision : static and dynamic according to the type of advertising.The static Call Tracking is the most suitable for offline advertising channels such as billboards, press or flyers, since it assigns to each support, a different telephone number that allows to identify the origin of the calls. This way, every time a customer calls you, the tracking system automatically detects and assigns the contact to the source channel.
On the other side, the dynamic Call Tracking is the most appropriate system for online channels. Every time a visitor lands on your website a number will automatically be assigned to them. This will provide us their activity when interacting in the site, obtaining information about their interests to offer them a direct and customized service.
Now we know what a Call Tracking is , what about the advantages?.
Advantages of Call Tracking in your marketing and sales campaigns
Call Tracking monitors your income calls and analyses the whole tracking as well as the result of the conversations. This action turns Call Tracking into a priceless tool when in comes to test the impact of your marketing actions.
With Call Tracking you will get not only quantitative information such as the number of outbound calls and conversions, but qualitative data such as the origin of the campaign, the geographic location, or the key terms that generate more traffic.
In short, Call Tracking allows you to know the steps given by the customer before contacting your company.
Taking into account the fact that when a customer calls is because they are interested in our products or services, all the information available will be crucial to optimize our marketing campaigns or to consequently provide a better customer service.
Call Tracking is undoubtedly an excellent option to control the investment and optimise our marketing campaigns.
Would you like to integrate Call Tracking into your strategy? Webphone offers one of the best options in the market.
Smart Call Tracking de Webphone
If you want to optimise the efficiency of you ad campaigns and boost the effectiveness of your sales department, it's essential to integrate a good Call Tracking service into your marketing strategy.
Webphone Smart Call Tracking allows a complete overview of the call track metrics including the result of the phone conversation without integrating other tools or services. This way you will smartly optimise your investment as well as divide and tailor more precisely the customer's journey.
Webphone's analytics call system offers you access to virtual numbers in more than 100 countries, so that you can follow the steps of your clients, regardless of where they are, in a simple and effective way, without having telephone lines or call centres.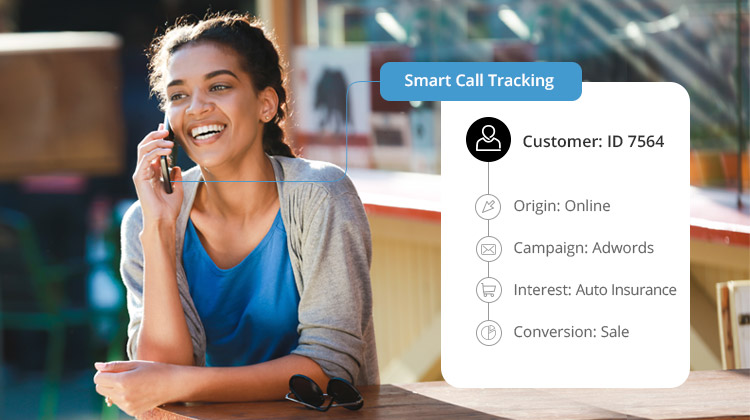 Our service is easily integrated with other analytical tools and CRMs, allowing you to not only optimise your marketing department results but sharing the information obtained by tracking in real time the call of your sales agents, helping them to hold smarter conversations with the customers in order to boost the sales.
In short, the Webphone Smart Call Tracking technology solution in combination with the comprehensive package of lead management functionalities provided by the platform, will allow you to manage and centralize communications with your customers. The aim is to know more about your business, to increase the effectiveness of your campaigns and, ultimately to increase your sales.
What are you waiting for?, if you need more information, ask us for information!