How to improve brand perception

and retain customers
EVO Banco, is a Spanish bank, born as a brand in 2012 with the aim of becoming a quality alternative to traditional banking. Under the Smart Banking model, it has ended up becoming one of the best valued Banks by customers.
Enhance the user's experience focused on customers engagement, conversion and loyalty.
Increase customer acquisition and conversion by optimizing digital banking processes
At a time when almost 50% of customer's interactions with banks are online, for Evo Bank offering a positive experience, was translated into growth, loyalty and recognition.
In this sense, they have opted for Webphone to design personalized experiences for their customers, aimed to increase the engagement and the progress on the conversion ratio.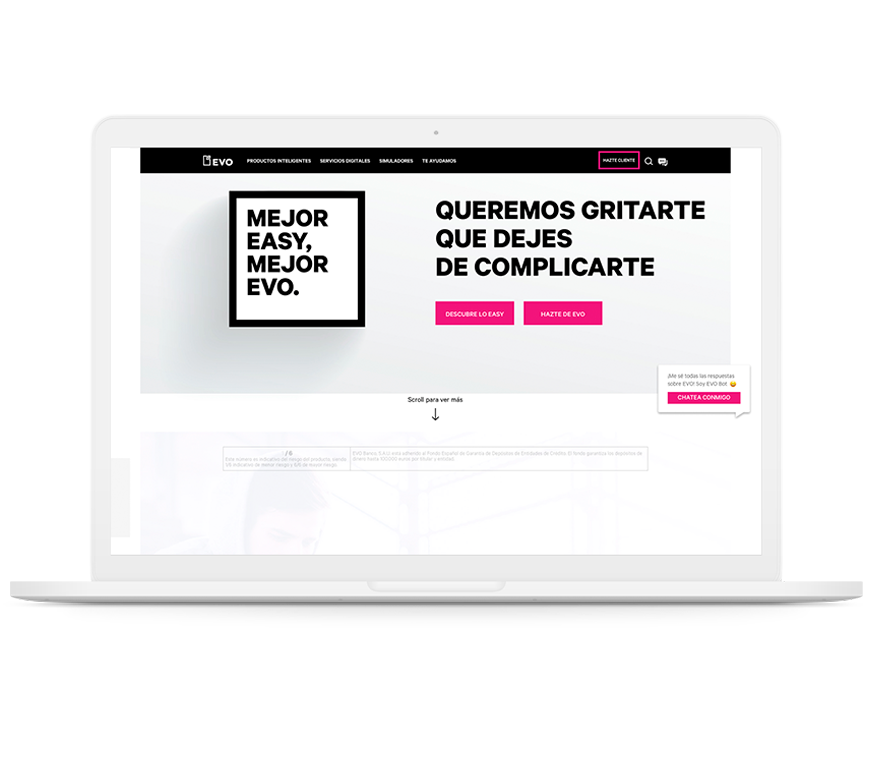 Design of the digital engagement processes, customization according to the campaign and its origin focused on how to boost the conversion.
The sales managers' workflows have been automated and improved by integrating dynamic forms (depending on the type of the lead), connected to the EVO CTI and Salesforce.
In addition, the implementation of the Click to Call service and the use of functionalities such as the scheduling of calls and the Call Tracking, allow EVO to the optimization of the telephone contracting processes, as well as to a correct outcome measurament.
Other solutions, such as integrating EVOBOT into mobile and desktop environments in order to provide a tailor-made, individual and effective support, have greatly improved the satisfaction of the customers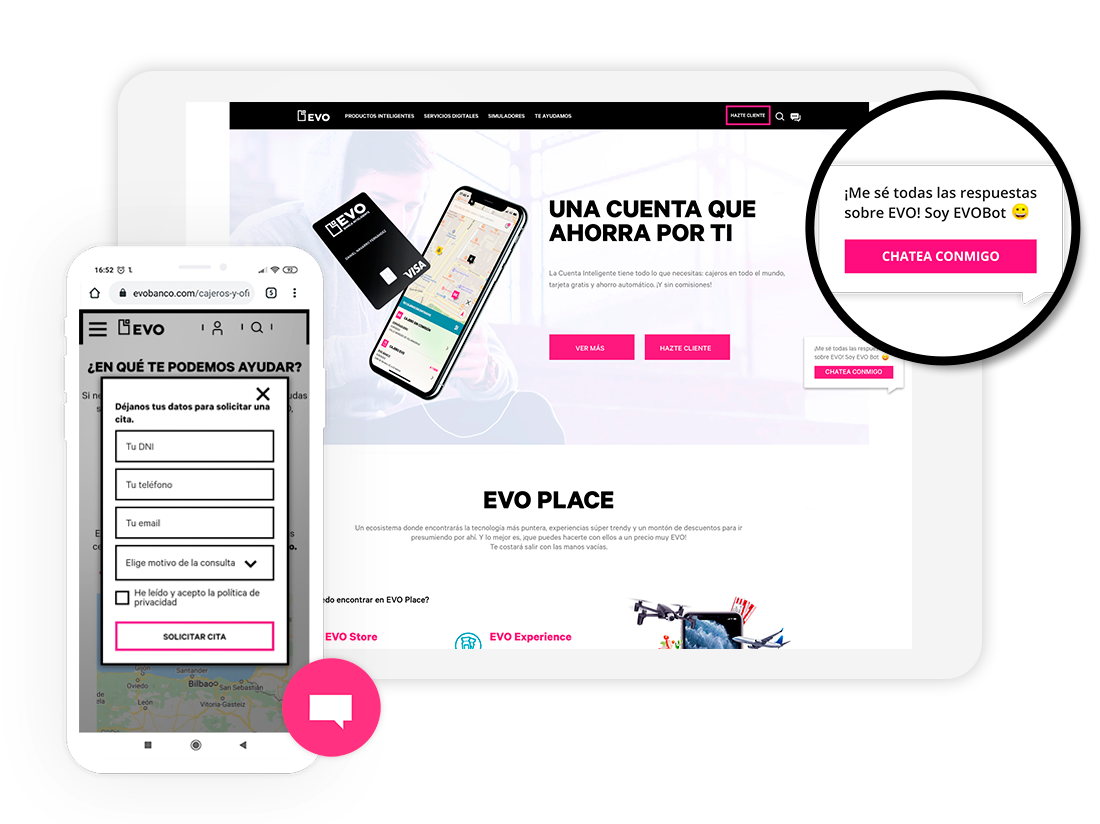 Customer's trust and loyalty increased
Loyalty and attracting new customers are becoming more complicated in the financial sector every day, as users require more and better advice, transparency, security and agility from the entities.
The omnichannel Webphone platform has allowed EVO to unify products, services and instant communication systems used by the customers to interact on the channels and devices they want, increasing this way the generation of leads and the number of conversions.