How to improve the user's experience 

and return on investment
Iberostar Group is a Spanish multinational company focused on the tourism sector since 1956. Currently, their Hotel Section Iberostar Hotels & Resorts, has more than 114 hotels in 18 countries all around Europe, America and Africa.
Optimizing the online channel communications.
Boost online sales and enhance the user's experience
Iberostar needed to boost their online communication in order to offer their customers speed and efficiency when making reservations or finding answers to questions and problems are crucial.
The aim was to provide the users an efficient, tailor made experiences focused on generating engagement, more conversions and increase the invoicing thanks to the online channel.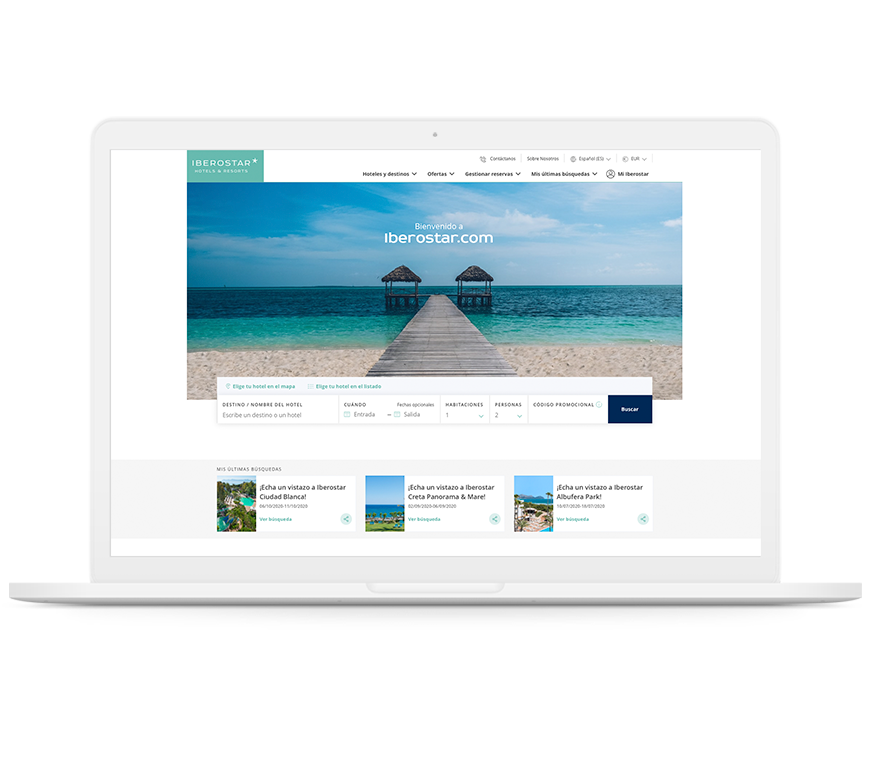 Drive results through a comprehensive project to implement tools in order to generate leads and optimize the sales funnel and acquisition cost
The integration of the click to call widget into key sections and campaigns has allowed Iberostar to increase conversion in markets such as Europe, America and LATAM, reducing the response time to potential customers and offering a better customer service.
In addition, the out-of-time appointment scheduling service, streamlines the sales agents' workflows, as outbound customers calls are automatized, which makes the team's work more productive. And it significantly improves the user experience since they receive the call when they have requested it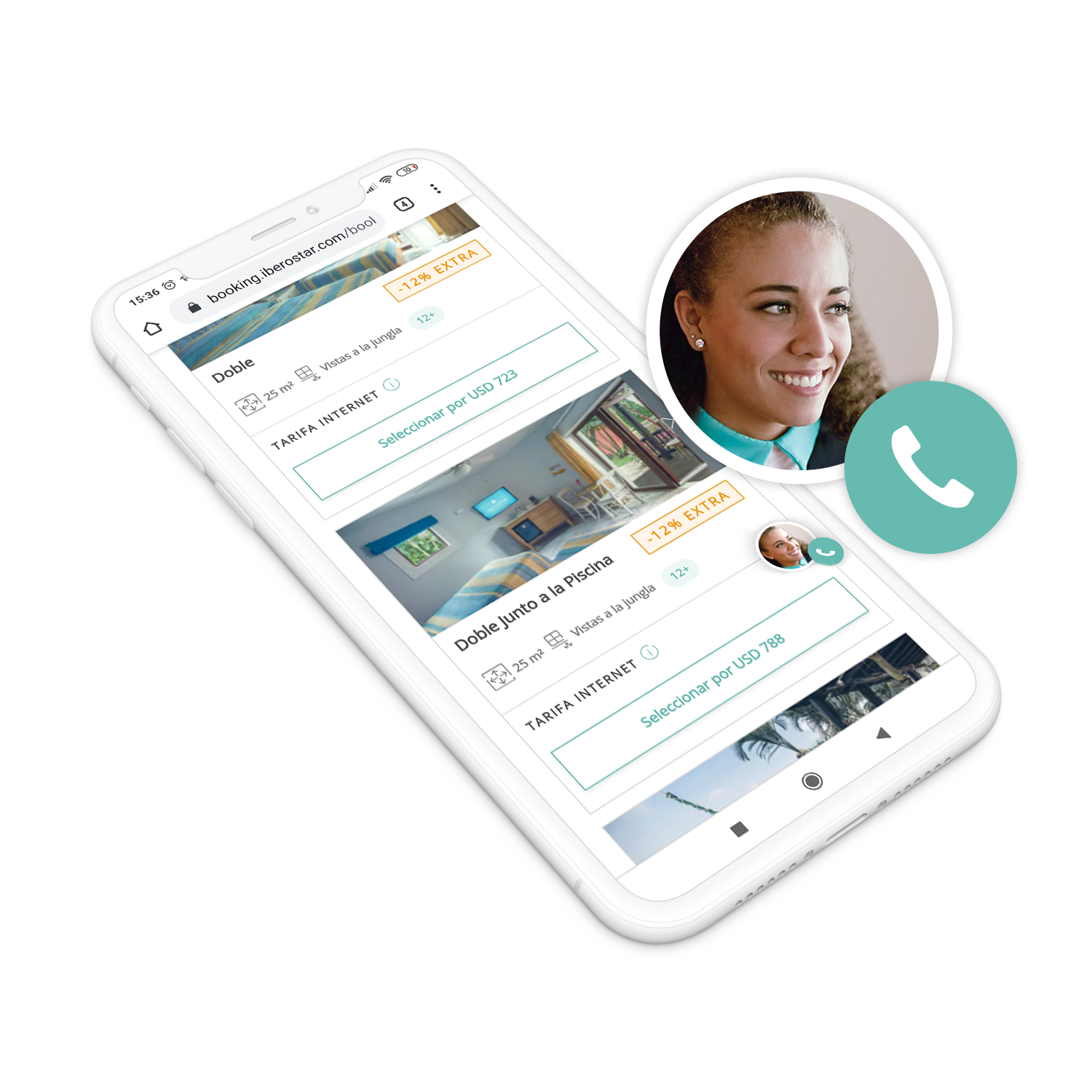 A much more efficient and cost-effective platform
In a sector as competitive as tourism, offering customer experiences that foster trust and generate brand value is essential to stand out from the competition.
By implementing Webphone solutions, Iberostar has managed to increase the number of online bookings, as well as increasing the turnover and the return on its investment.