How to generate highly qualified leads 

and increase the conversion into sales
Jazztel is one of the leading brands of Orange Spain, offering fixed and mobile telephony, television and internet services.
The company has always been characterized by its strong innovative nature and the launch of pioneering products being, after Movistar, one of the first Spanish operators to deploy its own network.
Increasing the customers recruitment and the conversion rate, multiplying the number of the interactions made by the users.
Attracting skilled traffic in a sector as competitive as telecommunications.
Telecommunications companies must focus on satisfying increasingly digital customers and strive to improve the quality of the experiences they provide. Listening to what customers want and acting at the right time are key points to set them apart from the competition.
Webphone collaborates with Jazztel in the continuous campaign optimization, aimed at reducing the acquisition cost and attracting quality traffic interested in mobile, ADSL and fiber optics.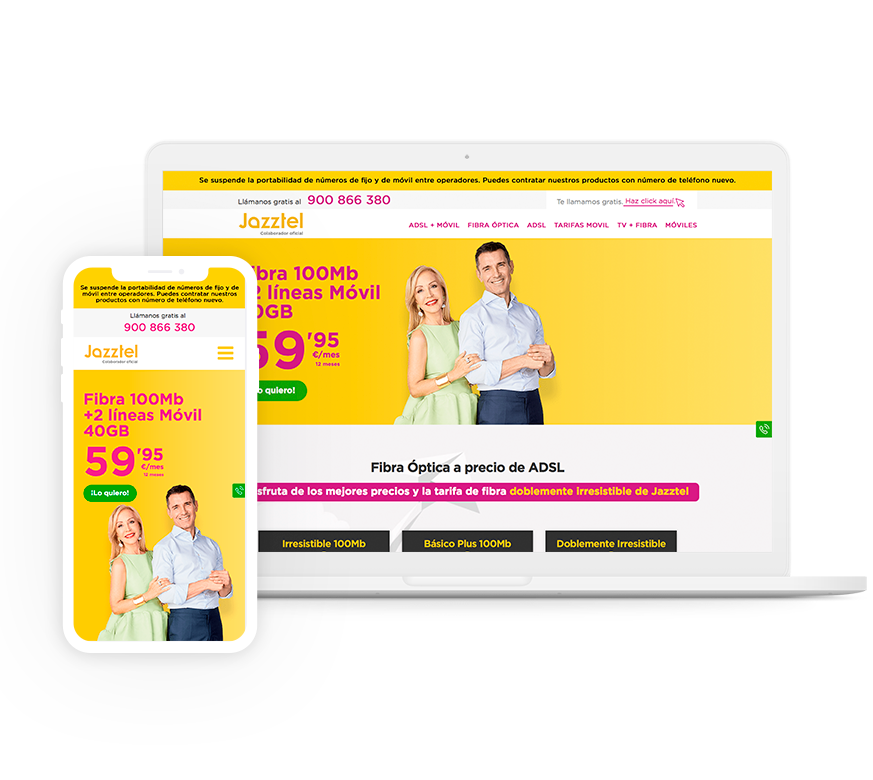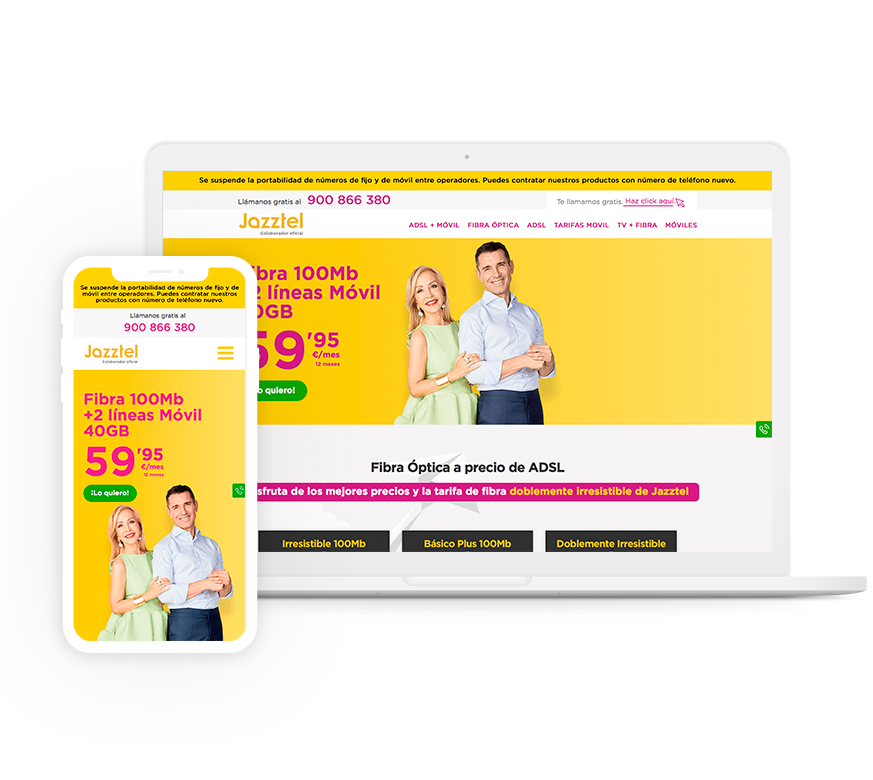 Conversion from visit to sale improved and acquisition cost diminished thanks to the implementation of different call to action and Call Tracking.
By implementing Click to Call services in strategic sites, instant responses have been made to potentially most valuable leads. In addition, the integration of abandonment control systems and user inactivity control in key moments and sections have improved the retention.
The Call Tracking development by type of campaign and product helps optimize the measuring and monitoring in real time.
As for call centre workflows, the implementation of services such as an IVR and lead qualification systems based on their ISP has been chosen to prioritize and facilitate customer service.
Finally, to optimize the investment made in the different campaigns, we have resorted to the automation of sms and email marketing and the use of the scheduled call system that manages to recover a high percentage of unattended leads.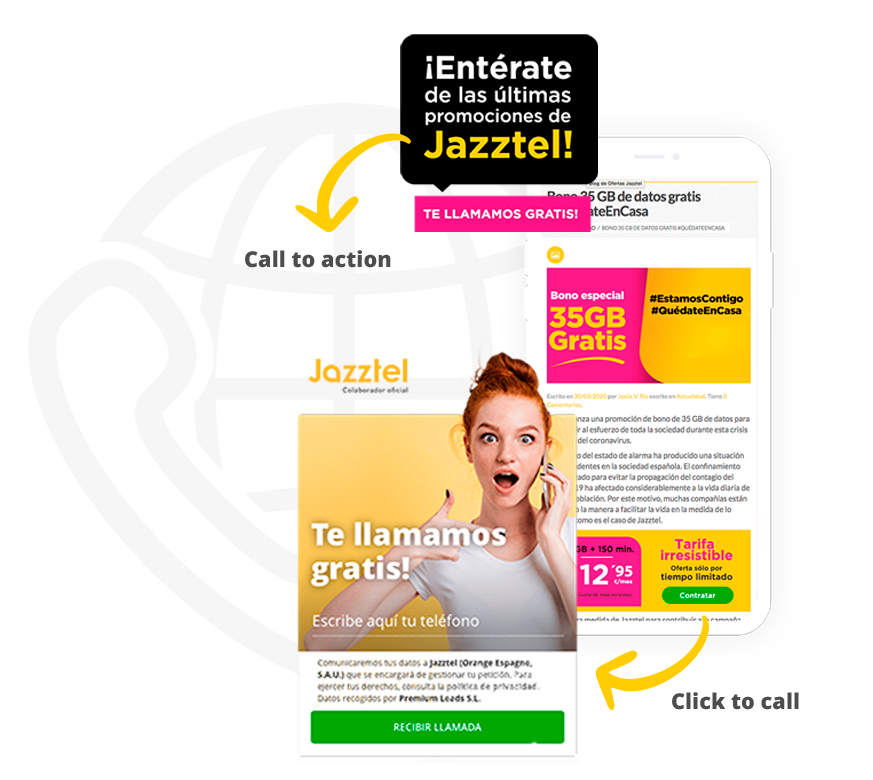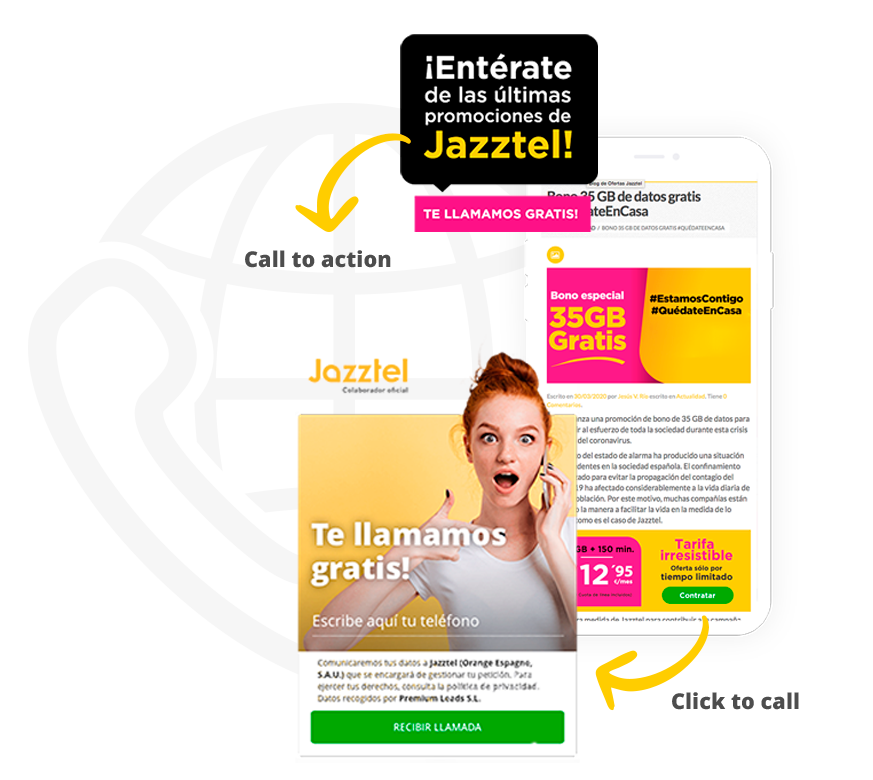 Invoicing increased and continuous improvement of the conversion rate.
Using tools to deliver personalized omni-channel experiences, Jazztel has managed to attract more customers across different communication channels, gain a complete view of their lifecycle, increase sales rates, diminish churns and boost the productivity of the sales agents.
In short, an appropriate personalized treatment has allowed Jazztel to increase the turnovers and expand the level of confidence of the users.