How to increase skilled traffic engagement 

and improve conversion
Zurich Insurance Group is an international insurance company based in Zurich and divided into three main business segments: General Insurance, Global Life and Farmers.
The company has around 60,000 employees and offers services to customers in more than 170 countries around the world.
Facilitating quotations and contracting processes in the online channel.
Leads management optimization focus on increasing the customer acquisition, conversion and loyalty.
To stay competitive in the Insurance industry and specially in a digital environment where the customer can find multiple information and offers, it is essential to provide an efficient service, fast and adapted to the demands and needs of the customer.
To do this, Zurich needed access to a platform that would allow them to effectively deal with leads from their multiple campaigns and optimize the call center management, without having to rely on expensive physical infrastructures.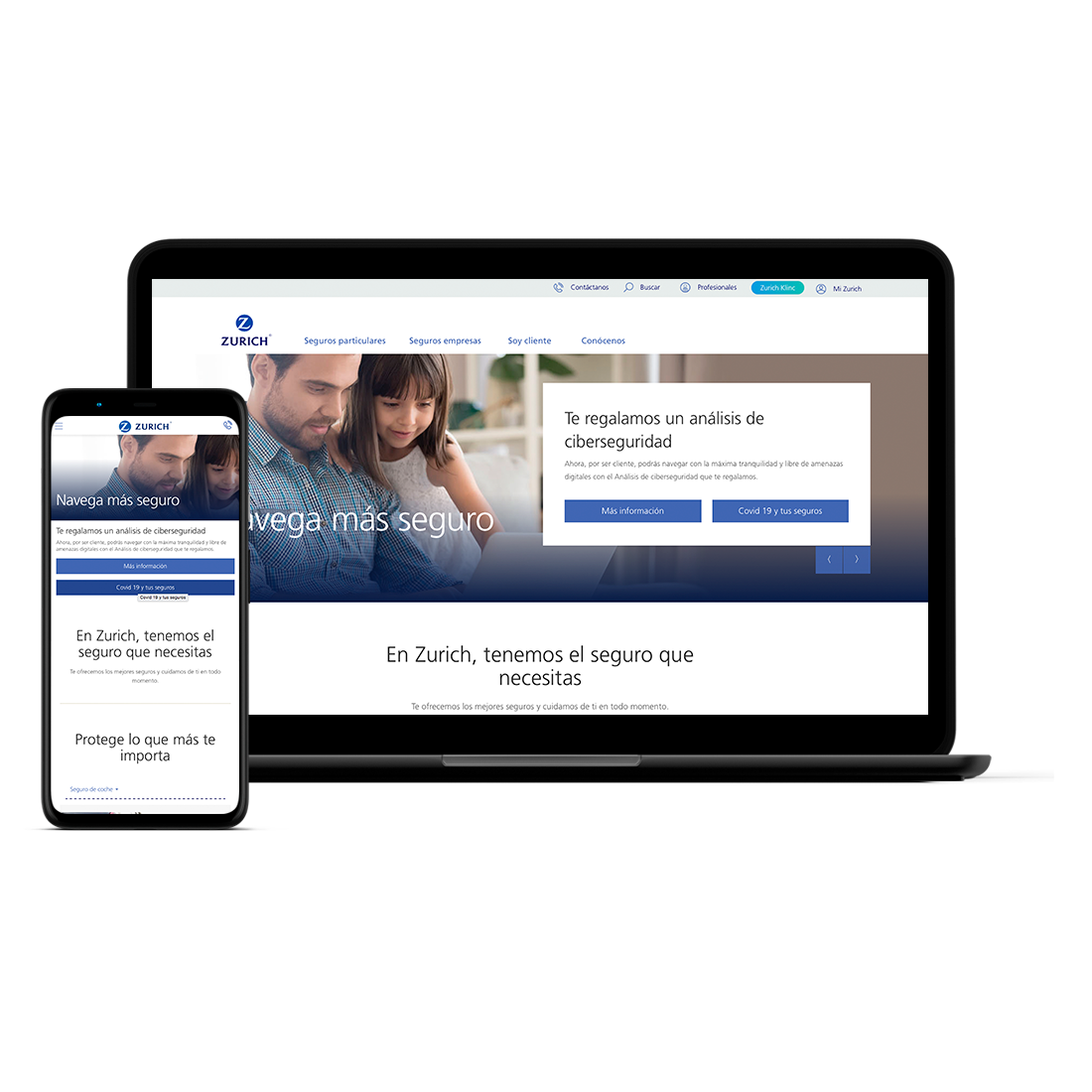 An instant communication system was implemented in order to promote hiring policies that helps to perform analytical and data measurement to understand the investment impact in the digital media.
To enhance the lead generation and boost the number of conversions, it is essential to offer users real-time communication tools, to interact on the channels and devices of their choice.
The integration of tools such as Click to Call, Call Tracking or call scheduling, among others,
have made possible to increase the customer's satisfaction, as well as improving the sales agent efficiency and promoting the hiring policies.
In addition, the integration with analytical platforms and the measurement of the data regarding the leads captured through the telephone channel, allows to know in real time the impact of the investment in media and the continuous optimization of the strategy.
New customers loyalty and conversion increased.
Measuring and analyzing customers behaviour is essential to learn about the needs and generate value through the customization of solutions. In doing so, we will be able to build relationships based on trust that will be rewarded with fidelity and recommendations.
Webphone provides Zurich, a pioneering service in Spain for this company, which allows them to offer innovative and tailored customer service, providing communication and interaction with users, through multiple channels and devices, not only expanding sales opportunities but also reducing the costs to enhance retention and loyalty rates.