Millennials are considered the last generation born in the 20th century. They have grown up with technology, the Internet in their everyday lives and the e-commerce boom.
Today, the members of this group belong to the working class and are the largest consumer demographic group in the world.
They are accustomed to immediacy, smartphones and social media as regular means of communication turning them into a target audience that shouldn't be ignored by businesses.
Investing in the implementation of communication services adapted to the preferences and needs of this group will be key to achieving their satisfaction and, with it, business success.
How to attract and retain the millennial audience
We are talking about a new generation of consumers, accustomed to immediacy and with multiple information at their fingertips. Millennials are looking to interact with brands at any time and from anywhere; they expect fast and efficient customer service and, above all, perfect and rewarding experiences during their shopping journeys.
In addition, the extensive presence of this group on social media means that they can generate their own content, and greatly influence on other customers perception about a brand. This makes them one of the most complex audiences to target and forces marketers and sales to focus all their efforts on meeting their needs.
Most companies understand the importance of adapting to the preferences and needs of this group in order to compete in the digital market. They have realised that one of the key points in any strategy aimed at the millennial buyer, will be to define the best service channels to attract and retain them.
In this regard, although telephone and email are still a very popular channels, it should be taken into account that the Y generation prioritises immediacy and real-time responses. In fact, recent studies confirm that 65% of millennials choose chat when interacting with brands.
Let us tell you why!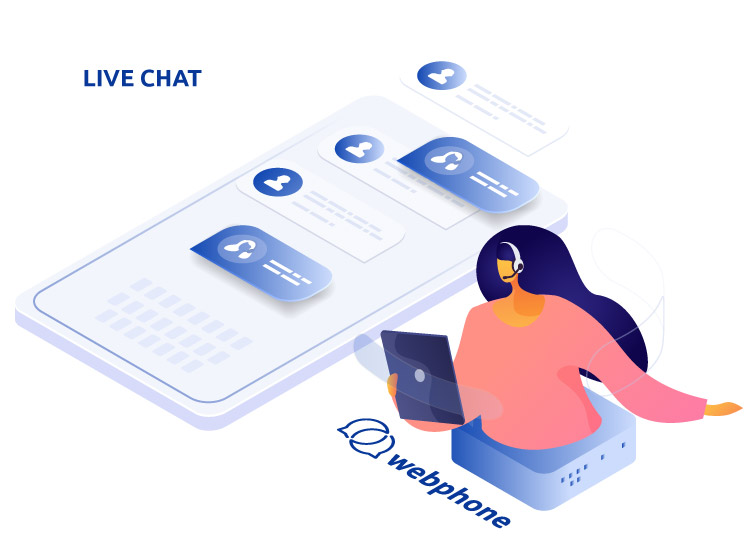 Millennials love live chat
Now more than ever, we must pay special attention to the millennial generation. They are already the buyers of the moment and their satisfaction is the primary objective of the brands.
Lovers of social media and mobile apps, millennials have incorporated technology into their daily lives as a matter of course and they quickly adapt themselves to all emerging developments. We find that among this increasingly influential demographic group, live chat is their favourite communication channel and companies that integrate it into their strategy will increase their chances of providing better experiences, thus gaining a greater advantage over their competitors.
But what motivates Generation Y to use this channel in their communications?
Immediacy
Millennials primary asses their time; live chats make it easy to instantly connect with a customer service agent.
Quick responses
When using a live chat, getting a solution to the questions or problems raised takes less than a minute, therefore, the time to resolve queries through this channel is significantly shorter compared to the traditional channels.
Multi-channel support
Mobile devices have become an extension of our body. Live chat makes it easy to start a conversation from any device: smartphone, tablet, PC or laptop.
Reduced waiting times
Millennials value immediacy: with live chat, agents can simultaneously attend to several conversations, avoiding this way long queues and waiting times.
Convenience
Millennials are multitasking masters and live chat allows them to combine several jobs. While the agent resolves the case, the user can keep on working on their device, browsing, or performing any other task.
24/7 support
Most chats are connected to a chatbot, which allows automated responses to be provided around the clock.
Context
Live chat allows you to save conversations with customers, avoiding to continually repeat the matter if the customer is transferred to another agent or department or if they resume the conversation after several days.
Customization
The customer service can display their picture and name in the chat. In addition, adapting the answers to the user's writing style creates a more human connection that will increase the customer's trust and satisfaction.
Security
Chat conversations are normally encrypted, allowing customers to have more secure interactions with brands.
Control
Millennials prefer to be in control while interacting with a brand, therefore, they avoid the wasted time that comes with call queues or being transferred back and forth from one department to another or waiting for an email response for days. Live chat allows you to immediately connect with an agent and resolve queries quickly and efficiently.
Taking into account the above points, it is not surprising that 60.2% of young Spaniards belonging to this social group use chat as their only communication channel. Seducing the millennial buyer is a great challenge for companies, so undoubtedly having a chat software will help attract this large group of consumers.
On the other hand, integrating a chat tool into your communication strategy will bring multiple benefits to your business. Here are some of the advantages of having a chat on your website. In case you want to know more about this topic, you can read our post "10 reasons why you should implement a live chat on your website" .
Benefits of integrating live chat
As we have already seen, real-time communication is essential to achieve a good relationship with the millennial audience, however, having an immediate and effective conversation is not the only benefit of having a chat tool.
Here are some of the main advantages:
#1. Easy implementation and cost savings:
Installing a chat tool only requires pasting a script, so in a few minutes, you can have it on your website. In addition, operators can attend several conversations at the same time, so the management costs of the department will be reduced.
#2. Increase your sales:
Quick and effective responses will increase conversion and avoid shopping cart abandonment, plus, by using the chat, your sales agents will have the opportunity to reinforce the promotion of complementary or premium products and services.
#3. Increase the level of satisfaction:
Being accessible to resolve the user's doubts and concerns at any time is one of the key elements to offer unbeatable experiences that allow you to increase the satisfaction of your customers.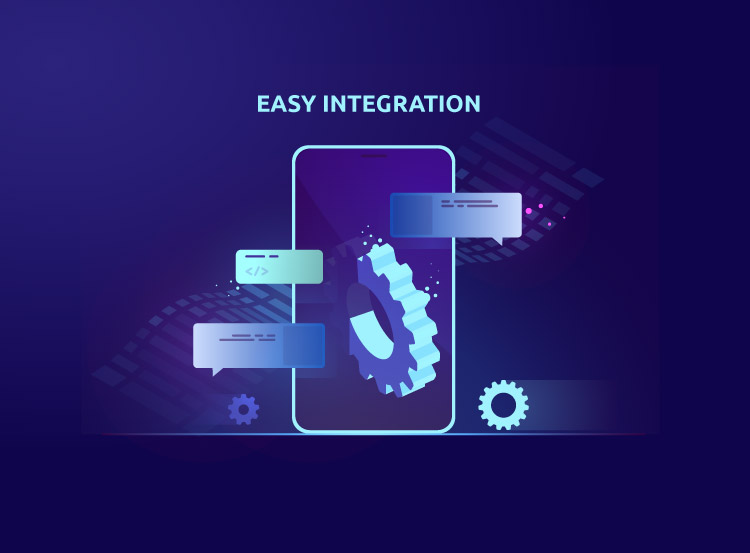 In today's rapidly changing world, being able to ensure the relevance of our brand to the new generations is vital for business survival and offering a convenient and effective communication channel will undoubtedly help to connect with the millennial audience.
As we have seen, live chat allows you to offer support with the speed and quality needed to build trust and loyalty with your users. We can't deny that live chat software has a number of unbeatable advantages for both customers and businesses, so integrating a chat tool into your website will always be a smart investment.
If you haven't tried it yet, Webphone live chat is the ideal tool to start generating quality leads and increasing sales for your business.
Give us a call! We'll be happy to advise you.