Humanize your customers digital experience thanks to our web videocalling software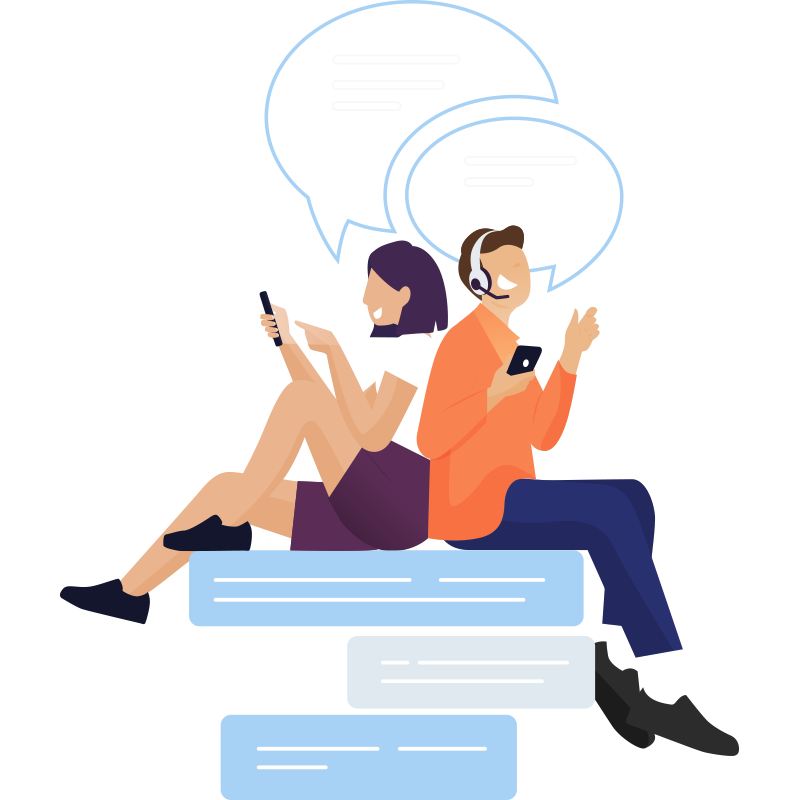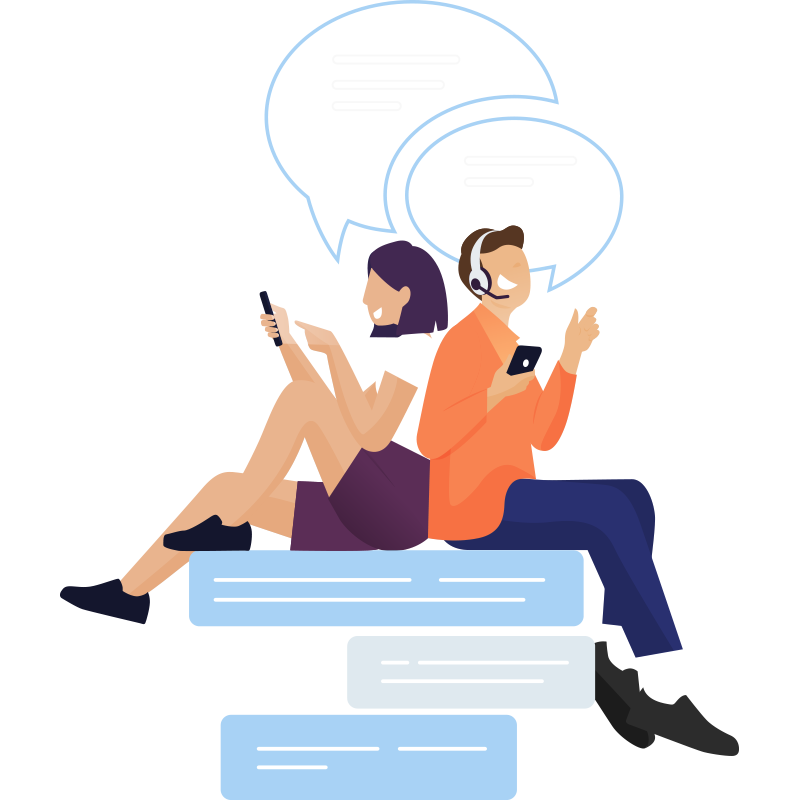 Live videochat is the most effective way to help your customers and boost your sales
Improve your agents service and productivity.
Allow your customers to interact with your business in a more humane and closer way. Click to video enhances the user understanding which will let your agents to solve queries as quickly and efficiently as they would do in a store.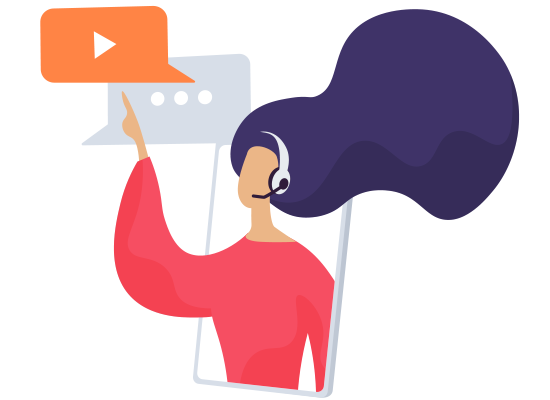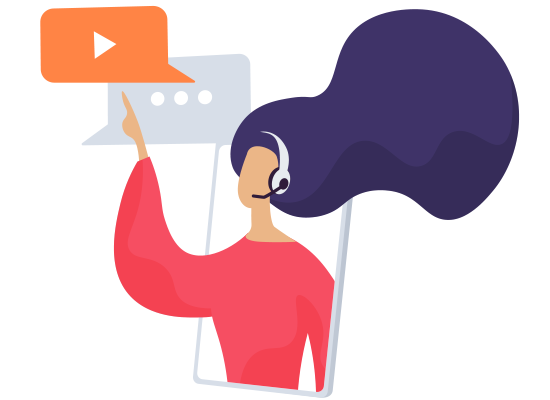 The levels of connection and closeness provided by video calls encourage the generation of trust and security, which are fundamental for the customer during the purchase cycle. Your sales managers can perform live product demonstrations and guide users through the process, shortening even the most complex sales cycles.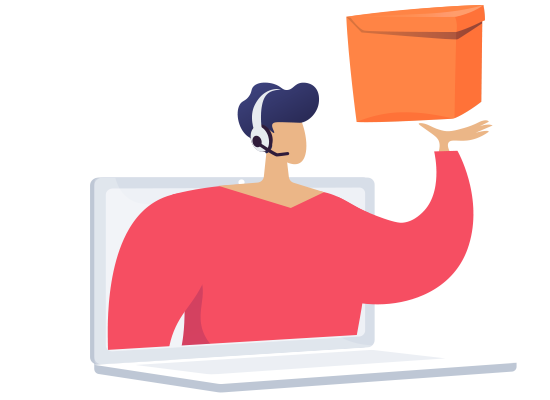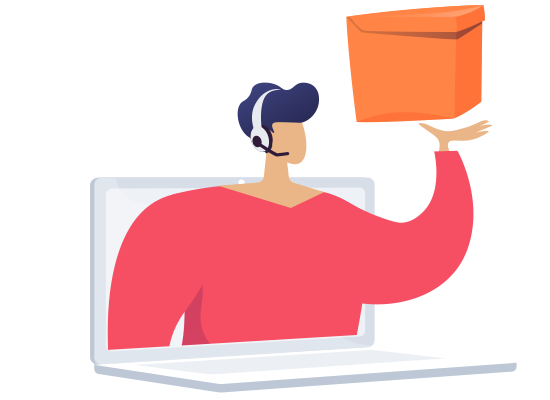 Offer an agile and efficient Technical support and multiply the solved incidents at first contact. Video chat provides a better comprehension between customer and agent as allows to exchange visual information, minimizing this way management times and improving the productivity of your team.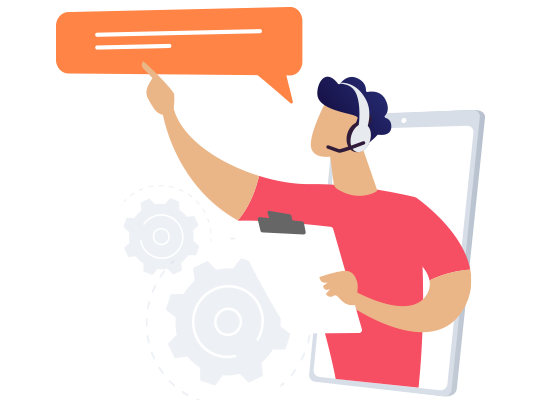 Build trusting relationships by offering your users an unique attention and experience
Discover the click to video features designed to help you get more customers.
Customize your experience
We provide you with what you need to adapt the operation of the Webphone to your requirements.
API, webhooks, plugins… Make our platform work the way you need it to.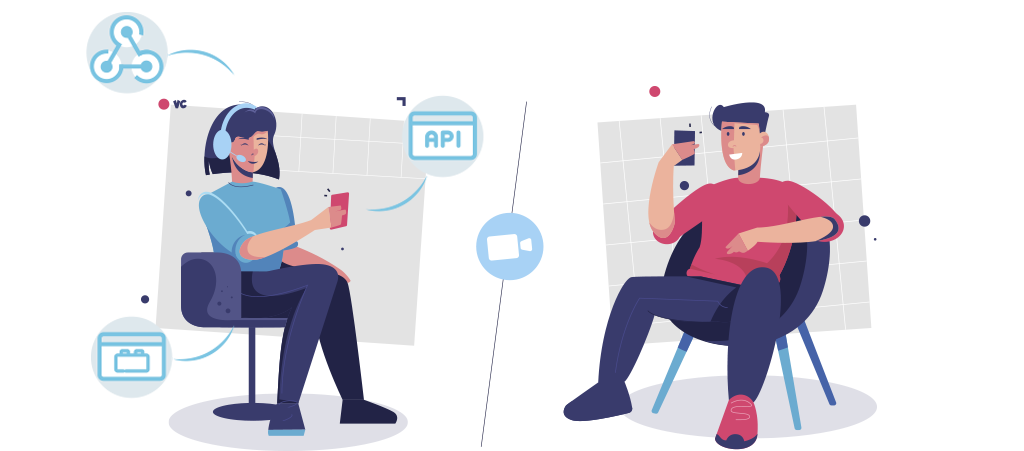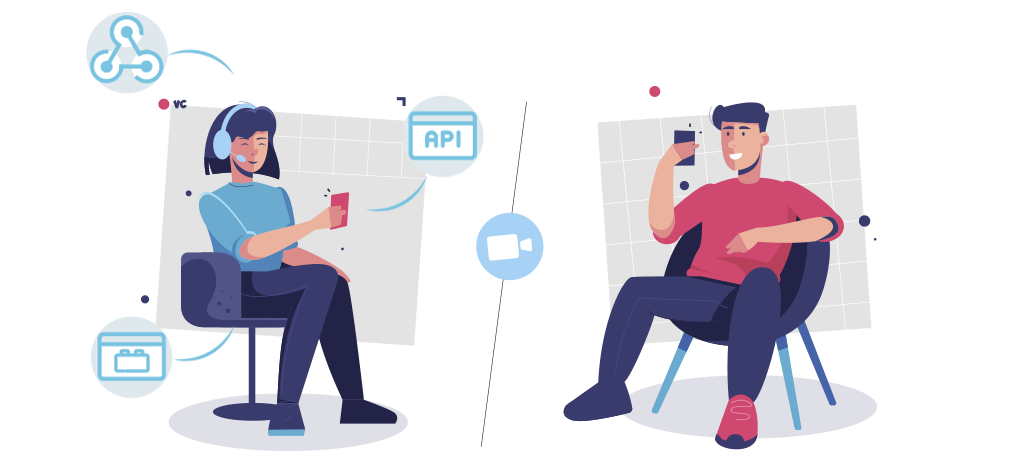 Expand your information about Webphone Video Chat
Webphone Live Video, is a comprehensive tool that allows you to escalate a video or chat call, share files and guide your users through assisted navigation, when they need it and without interrupting the initial conversation. With Webphone Live Video you will be able to interact with your web visitors in real time to offer a fast, personalized and highly effective service.
It is recommended for all those companies that want to offer an added value in their customer service, regardless of the sector they belong to. The suite of Webphone tools, facilitates communication with customers and prospects, as generates trust, and increases customer satisfaction.
Not at all! The webphone script is optimized for light web load, so it does not affect the performance of the page. Furthermore, our fail-safe infrastructure guarantees optimal service at any moment.
At Webphone we take our responsibilities under the RGPD and European data protection laws very seriously. Ensuring the security and privacy of your data and your clients one is our top priority. Our own servers are located in secure data centres in EU and protected 24 hours a day. In addition, communications between your company and our data center, as well as your phone, video and chat conversations are always transmitted in encrypted form.
Implementing Webphone click to video on your site is very simple. You only have to copy and paste one line of code to start enjoying the service, without any download or installation. In addition, Webphone video chat is versatile and can be used with any type of computer and Internet connection and is compatible with the latest versions of browsers.
No way! When Webphone detects that you are out of your usual opening hours, it offers your users the possibility to be contacted when they are available or providing a contact form to send their query.
You can also choose other options such as, personalized absence messages or even, hide the button when you need it.
Find out more about what Webphone can offer you
Get to know other products that add value and make Webphone a good decision for your business